Headteacher's update 29
Published on 15/06/20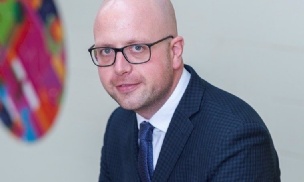 I hope you and your families are well. Thank you for continuing to check Weduc for the home learning set for your child by their teachers.
Year 10 face-to-face teaching
We have welcomed a quarter of our Year 10 students into school today for the first time since March. We're delighted that attendance was well over 90%, and the conduct of all students was exemplary! Thank you to all the Year 10 students who helped to make today such a success. We look forward to welcoming more students into school over the coming days. If your child is in Year 10 and you have not been contacted about the arrangements for face-to-face teaching, please contact school between 08.30 and 15.00.
Further information on wider opening for Year 10 can be found on our website: https://www.westfield-chorustrust.org/returntoschool
Online lessons using Microsoft Teams
We have taken some time today to train our first cohort of Year 10 students in how to use Microsoft Teams, which is the platform we will be using to deliver enhanced online learning in the coming weeks. For students in Years 7 – 9, we will begin the training later this week by issuing a training video to guide students through the process of logging into Teams and using it to access their lessons.
Thank you for your continued support.
Take care,
Joe Birkbeck
Head of Westfield School