Headteacher's update 30
Published on 18/06/20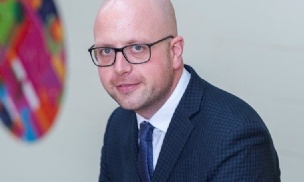 I hope that you and your families are well. Thank you for continuing to support your child with the work their teachers are setting for them.
Year 10 Face-to-Face Support
We have really enjoyed welcoming Year 10 students back into school this week, and have been really impressed by the high levels of student attendance and students' positive attitude to learning. We're looking forward to continuing with the same arrangements for Year 10s coming into school next week, and hope to be able to expand the provision we can make for Year 10 students before the summer holidays.
Microsoft Teams
As you will be aware from previous messages, we have begun the process of transitioning from using Weduc to set home learning to using Microsoft Teams, which has the capacity for us to offer much more effective remote teaching.
Training in using Teams
All Year 10 students who have attended school this week have now received training in how to use Teams to access remote learning and we are now ready to begin training students in Years 7 – 9 to use Teams.
If your child is in Year 7, 8 or 9, the first thing we'd like you to do is complete a very short survey, which will also enable you to give us permission to contact your child at home using Teams. You can access the survey here.
Secondly, please watch this video with them to guide them through the initial stages of downloading and using the Teams app:
Students in Years 7, 8 and 9 will be set a task by their ICT teacher this week in follow-up to the initial training video in order for them to further develop their skills in using Teams and to prepare them for the point when all of their lessons will take place on Teams.
When will Teams replace Weduc?
All Year 10 remote learning will be set on Teams from Monday 22nd June.
Some remote learning for Years 7, 8 and 9 will be set on teams from Monday 22nd June, and all remote learning will be set on Teams from Monday 29th June.
We will still send Weduc messages to alert you to the fact that lessons have been posted on Teams.
How will lessons on Teams work?
Students will view videos of lessons from the various subjects they study. Some of these will be pre-recorded, some will be 'live'. For safeguarding reasons, student video will be switched off when using Teams. For the majority of lessons teachers will be online and available to have a dialogue with students at the time that their lesson is scheduled to support them with their learning, although this won't be possible all of the time.
When will Teams lessons take place?
We will issue a timetable that will specify when each subject will deliver their teams lessons to each year group. The purpose of this is to prevent two teachers from inviting the same student to different lessons at the same time! The timetable will divide each day in two, with a morning and afternoon lesson each day. We hope to have finalised this timetable ready to share it tomorrow.
Many thanks for your continued support.
Take care,
Joe Birkbeck
Head of Westfield School