Headteacher's update 35
Published on 14/07/20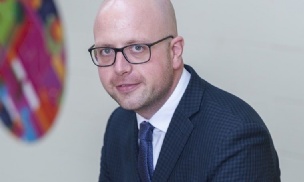 I hope you and your families are all well. Thank you for continuing to support your child with their remote learning as we move towards the end of this challenging term. Today's message contains lots of important practical information regarding our plans for the next academic year. Please take the time to read it carefully.
Arrangements for re-opening in September
Having received detailed advice from the government on how schools should safely reopen to all students in September 2020, and having taken further advice from Sheffield's public health team, we are now in a position to share our plans for reopening with all students, parents and carers. We have created a short video summarising our plans that can be viewed here:
Please note that updated government advice is likely to be published over the summer holiday, and we may need to issue updated plans ourselves in August.
We will ensure that our Return to School webpage always has the most up to date information.
Arrangements for the start of term
Please note the details below relating to our plans for the start of the new term in September. Whereas in previous years all students have returned on the first day of term, this year we have opted to bring in Year 7 and Year 11 only on the first day in order to undertake important induction and transition work with Year 7 students.
| Year group | First day back |
| --- | --- |
| Year 7 | Wednesday 2nd September – arrive by 08.40 |
| Year 8 | Thursday 3rd September – arrive by 08.40 |
| Year 9 | Thursday 3rd September – arrive by 08.40 |
| Year 10 | Thursday 3rd September – arrive by 08.40 |
| Year 11 | Wednesday 2nd September – arrive by 08.40 |
Tuesday 1st September will be an INSET day.
ParentPay
After undertaking risk assessments in our planning for reopening, we need to inform all parents and carers that from September we will have to operate as cashless school in order to remove cash handling in the building. This includes the catering system. The cash loaders in school that students in the past have paid money into will no longer be in operation and parents will need to make sure money has been uploaded onto student accounts. This can be done in one of 2 ways:
Online via ParentPay.
At a paypoint using a paypoint card.
If you need confirmation of your ParentPay log in details, please email our finance team on finance@westfield-admin.co.uk
If you require a paypoint card to load money onto at local post offices, convenience stores and other facilities displaying the paypoint sign, please contact the finance team on finance@westfield-admin.co.uk by 31 July to allow time for cards to be ordered and issued.
Students who receive Free School Meals will continue to have their payments automatically uploaded onto their accounts.
Reports on Academic Progress
As the vast majority of students have not been in school over the last term, we do not hold sufficient new academic data to make a progress report a valuable piece of information. Please be reassured that towards the end of the first half term back you will receive reports indicating how well your child has engaged with learning on returning to or starting at school.
Remote Learning over the summer holiday
We have directed teachers not to continue to set remote learning activities using Teams over the summer holiday period. Some subject areas may set home learning projects to prepare students for the learning that will come in September – this is most likely the case for students going into Year 10 and Year 11. We recognise that many students have worked exceptionally hard in difficult circumstances since the end of March, and it is important for them to take a break over the summer.
Many thanks for your continued support.
Take care,
Joe Birkbeck
Head of Westfield School