Headteacher's update 42
Published on 16/10/20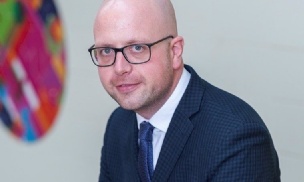 I hope that you and your families are well. Thank you for continuing to support your child and our school in what has been a largely successful half-term to date.
Attendance, self-isolation and confirmed cases of COVID 19
Thank you for your support in ensuring your child attends school regularly. We are delighted that attendance to school has been excellent so far this academic year given the difficult circumstances, with our attendance percentage over 5% higher than the current Sheffield and national averages. It's great to have our students in school!
There continue to be a number of students who are required to self-isolate as they or someone in their household are showing symptoms of COVID 19. If you are not sure what course of action to take if your child, or someone in your household shows symptoms of, or tests positive for COVID 19, then please consult our website: www.westfield-chorustrust.org/returntoschool
I would emphasise how important it is for you to contact school should your child test positive – this will enable us to take the necessary action to ensure the virus does not spread in school. To date we have had one positive case confirmed in one of our students. As the student had not attended school during the infectious period the advice from the Public Health team was that no school action was required. We will inform parents should there be further positive cases amongst our school community that require action.
Should your child be required to self-isolate, they will be set remote learning on Microsoft Teams.
Attitudes to Learning Reports & Y11 Progress Reports
Next week 'Attitude to Learning' reports will be issued for students in years 7-10. These will show your child's attitude to learning in each of their subjects alongside an average score. More detail on the school's new attitude to learning framework and reporting in Y7-9 will be communicated home before the issuing of these reports on Wednesday 21st October. Y11 reports will be published on Thursday and these will show current attainment in each subject alongside attitude to learning scores. Y11 reports will also communicate end of Y11 targets and forecast grades based on most recent assessments. Y11 will receive further attainment reports at the end of the next half term once they have done their first set of mock exams in November.
We would ask that all parents and carers discuss attitude to learning grades with their son or daughter and in particular how they can move their attitude to learning to 'outstanding' over the next half term if it isn't already at that level. All reports will be published electronically via WEDUC – please ensure that you log in to the system to view reports.
Being ready for school
Thank you for continuing to ensure your child comes to school in full uniform, with their planner, pencil case and a face covering. As we approach the winter months we'd encourage students to bring a warm coat to school to wear when outside or in the dining hall. As a reminder, the following are not allowed in school and will be confiscated, with parents/carers required to collect them:
Mobile phone, earphones/pods and smartwatches should not been seen or heard in school. Students do not need to use their phone to check the time – they may wear a wrist watch, or look at one of the many clocks we have in school.
Hoodies and jumpers, other than Westfield School V-neck jumpers should not be worn in school.
High-caffeine or energy drinks are not allowed in school.
Coats may be worn outside or in the canteen, but not in classrooms or corridors.
Year 7 Newsletter & Settling In Conversations
We are very keen to keep parents/carers of our new Year 7 students up-to-date with how they have settled and are progressing in school. Unfortunately we are still unable to invite parents into school for parents' evenings, however all parents/carers of Year 7 students should have had, or can expect, a phone call from their child's form tutor before half-term to discuss how they've settled in. In addition to this, our Year 7 team have produced a Year7-specific newsletter which will be shared with Year 7 parents/carers very soon. We are very proud of the start our Year 7s have made.
Thank you for your continued excellent support.
Take care,
Joe Birkbeck
Head of Westfield School