Headteacher's update 44
Published on 06/11/20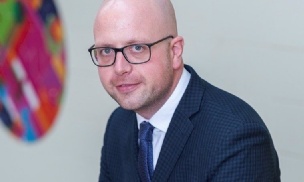 I hope that you and your families are well. As we enter a second period of lockdown, we are very aware of the stress and anxiety this can cause for everyone associated with our school community. However, we also know for young people attending school is vital for their education and for their wellbeing. We are therefore delighted that, unlike during the first lockdown, schools are able to remain open and welcome all students.
Supporting school to be 'COVID secure'
We remain determined to do all we realistically can to minimise the risk of COVID 19 being transmitted within our school community. We'd therefore like to remind you of the basic measures you can support us with:
If your child or anyone else in your household bubble shows any symptoms of COVID 19, please ensure your child does not attend school, and follow the guidance detailed on our website. This also applies if your child is identified as a contact of a positive case and asked to isolate.
Please ensure your child brings a face covering with them to school on a daily basis. We insist that students wear face coverings in communal areas such as corridors.
If possible, please send your child to school with a small bottle of hand-sanitiser to support them to regularly clean their hands.
Please remind your child of the importance of maintaining a distance of two metres from staff and students in other year groups where possible.
Further details of when your child should isolate, guidance on recognising COVID symptoms, and details of the measures we're taking to make school COVID-secure can be found here.
Extra-Curricular Sports
We have taken the decision that we will only run outdoor extra-curricular sports until further notice.
Year 7 Form Representatives
Congratulations to our Year 7 students who were elected to be form representatives this week. I was lucky to be able to attend the new Year 7 Student Council's first meeting where they fed back on some exciting plans they have to pass on the thanks of Westfield students to those key workers in the NHS and beyond who have continued to go provide an amazing service during the pandemic.
Year 11 Mock Exams
Our students in Year 11 have now received their timetables for the mock exams that begin this month. Given that this year group were unable to sit mocks as usual at the end of Year 10, these are exceptionally important exams for our Year 11 students as they continue preparations for the real thing in June. We would strongly encourage parents/carers of Year 11 students to discuss the mock timetable with their child and to work together to ensure a revision plan is in place to give the best possible chance of exam success. Further details of ways you can support your child to successfully revise can be found here in our 'Supporting Exam Preparation' booklet.
Remote Learning for Isolating Students
We continue to strive to improve the remote learning we provide for students who are self-isolating. All remote learning is set on Microsoft Teams. In response to some of the parent/carer concerns we've received regarding accessing work on Teams, our Subject Leader for Computing, Mr Higgins, has produced a short video tutorial that you may find useful in helping your child to access remote learning or home learning on Teams. You can view this video below:
Many thanks for your continuing excellent support.
Joe Birkbeck
Head of Westfield School