Headteacher's update 45
Published on 27/11/20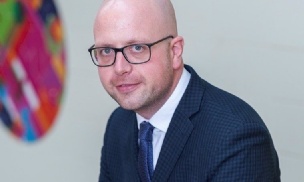 I hope that you and your family are well. Thank you for the continued excellent support you give to your child and our school. As we pass the mid-way point in this half term I felt it important to update you on some key information and successes:
Year 11 Mock Exams
Thank you to our excellent Year 11 students who worked incredibly hard in their mock exams last week and this week. We enjoyed celebrating the end of mocks with these students during period 6 on Tuesday with hot chocolate and cake in the hall! Our Year 11s have, of course, had a very difficult and different experience of their GCSE years in comparison to previous year groups, but nevertheless showed great resilience and positivity during the exam week. Attendance of Year 11 students over the 5 days of exams was excellent, and we are beginning to see some excellent results reported back. There is clearly much work still to do to fully prepare our students for their June exams; I we would strongly encourage all parents of Year 11 students to discuss with them the feedback they are beginning to receive from their mocks, and ways that they can improve their grades in the next round of mocks in February and the real exams in June.
Odd-sock Day
Thank you to those students who attended school in odd-socks on Thursday of last week to mark national Anti-Bullying Week. This was a great way to show our commitment to continuing to work together to tackle bullying in and out of school in all its forms!
COVID Update
We are pleased that we have no confirmed positive cases of COVID-19 in our school community for over two weeks. We are, however, determined that this should not mean that we relax our measures to minimise the risk of COVID spreading in school. Our students must be getting tired of us repeatedly asking them to wear face coverings, clean hands, and maintain distance from students in other years, but these are measures that are sure to be in place for some time to come, despite the recent good news about the potential roll-out of vaccines in 2021. Please support us by reiterating these key messages to your child:
Bring a face-covering to school and wear it when you are not in lessons or outside.
Ensure you regularly clean your hands using the hand sanitiser we provide in each teaching area, or, preferably, a small bottle you bring from home.
Stay 2 metres away from students in other year groups wherever possible.
Attendance
Given our recent good fortune with regard to COVID cases in school, our attendance has again risen well in excess of current local and national averages. Thank you for supporting your child to attend school regularly. And please remember that if your child is required to self-isolate for any reason, work is set on Microsoft Teams – please contact school if you have any problems with accessing Teams.
Thanks once again for your continued support.
Take care,
Joe Birkbeck
Head of Westfield School