Headteacher's update 46
Published on 11/12/20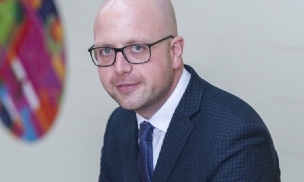 I hope that you and your families are well, and looking forward to a different but well-earned break over the Christmas period. Thank you for your continued support of your child and our school over the last term, which has been very a difficult yet in many ways very positive term!
Change to end of term - and contact tracing during holiday
Yesterday you should have received a message from Chris James, the Chorus Trust CEO, explaining the reasons behind the early closure of school next week.
In summary, the end of term arrangements are:
The last day of term for students will be Thursday 17th December,.
School will end at the normal time of 2.25pm for Years 7 and 8, and at 2.30pm for Years 9 and 10. There will be no period 6 on the last day, so Year 11 students can leave at 2.30pm.
Thursday 17th December will be a Christmas jumper-themed non-uniform day with a £1 donation. Proceeds will go to the S20 Food Bank.
In summary, the arrangements for Covid contact tracing in the holiday break are:
If your child tests positive for Covid, having developed symptoms before 2.30pm on Saturday 19th December, you should email news of the test results to: covid@westfield-chorustrust.org (please include your child's full name, year group, the date of the test and the date their symptoms started).
If your child develops symptoms after 2.30pm on Saturday 19th December please contact NHS Test and Trace.
If your child has been identified as a close contact of someone in school who has tested positive, we will contact you by email and text message up to and including 23rd December.

Contact Details
If you have changed your phone number, email address or home address recently it is essential that you let school know. This is now more important than ever given the role we are currently being asked to fulfil in relation to contact tracing. Please email any changes of contact details to enquiries@westfield-chorustrust.org detailing your child's full name and year group and any changes you wish to make.
Parents' Evenings
Due to Covid-19 restrictions relating to large gatherings of people, we will be running our Year 11 Parents' evening on 7th January via video call.
We are using our usual 'ParentsEvening' system to manage the bookings and the video calls. This is accessible from the remote login section of the school website as in previous years.
To prepare for the Parents' Evening you should:
begin to book your appointments from 7.00am on 13th December (the booking system will not be open before this time)
log in to the parents evening system once appointments have been made and check that video calls are working on your device
On the evening, each appointment will be 5 minutes long and will automatically time out after that time. Your next appointment will then begin at the next allocated time.
For further information regarding the video calls, including device requirements, please visit the link below.
For Parents: Video: Parents - How to attend appointments over video call
Year 9 Options Process
Our Year 9 students are excited about having the opportunity to pick their options in the new year. Unlike in previous years, there will be no opportunity this year to host our usual 'Options Evening' to showcase the various subjects on offer. As an alternative we will hold a remote Parents Evening using the same system detailed above, with further information on how to book appointments to follow in the new year. In addition Faculty Leaders and teachers from each subject are in the process of creating a short video about every subject on offer in Year 10 and 11 that will be uploaded to our website to support our Year 9s to make informed choices. We will be holding an assembly for Year 9 students on Monday 4th January to explain the process to them.
Attitude to Learning Reports
By the end of next week you will receive, via Weduc, your child's most up-to-date Attitudes to Learning report. We'd strongly encourage you to discuss this report with your child before they return to school in January. Please refer to our website for more information about Attitudes to Learning and how we would like you to support your child in analysing your most recent report: https://www.westfield-chorustrust.org/attitudetolearning
Student Christmas Dinner
Our catering staff are looking forward to serving Christmas dinner to our students at their usual lunchtimes on Wednesday 16th December. As always, our menus can be found on our website, here: https://www.westfield-chorustrust.org/catering
Non-Uniform Day
Thursday 17th December will be a non-uniform day with a Christmas jumper theme. Students are asked to make a £1 donation, which can be made at the 'Ready Gate', with the proceeds going the S20 Food Bank. Please remind your child that they will still need their planner, pencil case and any other kit they require for the day, such as PE kit.
With many thanks for your continued support.
Take care,
Joe Birkbeck
Head of Westfield School