Headteacher's update 47
Published on 18/12/20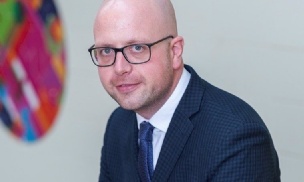 I hope that you are your families are well. On behalf of all the staff and governors at Westfield School, I'd like to wish you all a very happy Christmas and thank you for the brilliant support you have given to the school during 2020.
Important changes to arrangements for start of term in January
Following information released by the Department for Education yesterday afternoon, there are some important changes to the start of term.
When the school term starts on Monday 4th January 2021, the following arrangements will apply:
Years 11 students should attend school as normal and will receive face to face learning in school.

Year 11 students should attend school at the normal time (by 08.40), be fully equipped and in full uniform and be prepared to follow their normal timetable.

The BTEC Music exam scheduled for Thursday 7th January will run as planned.

Year 7, 8, 9 and 10 students will receive remote learning at home.

Students should use Microsoft Teams to access their remote learning, following their school timetable from 09.00 – 14.30 each day. More details on how to access Teams can be found here: https://www.westfield-chorustrust.org/remotelearning

Students in Years 7 to 9 may have had slight changes made to their timetables that were planned anyway – please ask them to check their new timetables on Weduc to ensure they join the correct Teams lesson at the correct time.

Families of students eligible for Free School Meals will receive separate communications regarding how to order and collect their school meals package for the week.

We have a very limited number of laptops available for short-term loan to support remote learning. If your child has no other way to access remote learning from home, please use this link to request the loan of a laptop by 17.00 on Monday 21st December: https://forms.office.com/Pages/ResponsePage.aspx?id=5DQN007VMkiKzbw-akKAQUgLaGIAYVFHu-y0gL0hsEhUNjY5UVpTS0ZFSk0zTE5VVlBPRFJORk1PVC4u .
Those families loaning laptops will be able to collect them at 15.00 on Monday 4th January.

Vulnerable students and children of critical workers will be able to undertake their learning in school.

We will contact the parents/carers of students categorised as vulnerable with more information.

If you were classed as a critical worker during the first lockdown and require your child to attend school in the week commencing Monday 4th of January, please email g.simmons@westfield-chorustrust.org detailing your child's name, your occupation and your intention that your child will be attending school in the week commencing Monday 4th January.

Vulnerable students and children of critical workers whose parents/carers have confirmed that they will be attending should attend school at the normal time (by 08.40), fully equipped and in full uniform and be prepared to follow their normal timetable.
At the moment, we have been told that this will be for the first week of term only and then normal arrangements will return. However, there is always the possibility that this could change; if that happens, we will of course let you know as soon as possible.
We are awaiting further information from the government relating to the role schools will play in testing.
Goodbye Mr Adams
Today we say our fond farewells to Steve Adams who is retiring after 32 years at Westfield! Since joining the school in 1989, Steve has made a huge contribution to the school as an RE teacher, Head of Year, Head of Hall, Assistant Headteacher and Deputy Headteacher. Steve has an encyclopaedic knowledge of all things Westfield. Parents evenings have often provided an opportunity for Steve to meet with former students who are now parents – or even grandparents – of our current students. I know that Steve has been overwhelmed by the messages he's received from students and colleagues from across his time at Westfield. The most professional, caring and committed teacher, Steve really will be missed by all of us, and I'm sure you'll all join me in wishing him well in his retirement.
Uniform, Planners and Equipment
Please could all parents and carers ensure that their child is fully equipped and has full uniform ready for the new term in January. Towards the end of term more students were arriving at school in incorrect uniform or without their planner and equipment. We understand that it is inevitable that uniform will wear, and equipment can become lost over the course of a term. It would be a huge help for us if the Christmas period could be used to ensure that uniform and equipment can be refreshed in preparation for the new term. Details of our expectations around uniform and equipment can be found here: https://www.westfield-chorustrust.org/uniform
In addition, please could parents and carers ensure that any child with false nails has them removed before the return to school, and a reminder that mobile phones and earphone/pods should not be seen or heard on the school site. Students found using mobiles/earphones at school should expect to have them confiscated, with parents/carers required to collect them.
And please don't forget to send your child to school with a face covering!
S20 Foodbank – Thank you!
Over the final weeks of term we were very proud of our students who made massive contributions to our collection for the S20 Foodbank. This year in particular we know that your donations of items to the foodbank, and the money raised through Thursday's Christmas Jumper Day, will make a huge difference to families in our community.
With very best wishes for a happy Christmas,
Joe Birkbeck
Head of Westfield School