Year 7 food bank appeal
Published on 18/12/20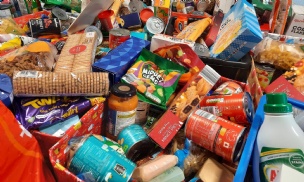 Wow! We have been overwhelmed at the amazing amount of donations our year 7s have been collecting throughout December for S20 – our local food bank.
We are sure they'll be gratefully received by those people in need this Christmas.
We could not be prouder … way to go year 7!