Updated changes to start of term
Published on 31/12/20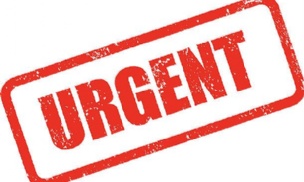 I hope you and your families are well and that you have had a great Christmas, albeit in very unusual circumstances.
Yesterday the government announced changes to the start of term because of the increased threat from Covid-19 and to allow us to set up mass testing arrangements in school. The government wants us to set up a system whereby all students and staff are tested for Covid-19 every week in school and more frequently if close contacts test positive.
As you can image, this will take a lot of work to establish. Therefore, the majority of students will not be in school next week, so that we can dedicate ourselves to setting up the mass testing system. However, there will be remote learning for most students, as detailed below.
The new arrangements for the coming weeks are:
Week commencing 4 January 2021:
Vulnerable students and children of key workers can receive face-to-face learning in school.
All other students will receive remote learning that can be accessed via Microsoft Teams. Students should follow their usual timetables, starting online learning at 09.00 and finishing lessons at 14.30. Teachers will be online to support students with their learning. For help accessing Teams please visit: https://www.westfield-chorustrust.org/remotelearning
For this week only there will be no 'Period 6' for Year 11 students. Year 11 students are encouraged to undertake independent revision. Advice on revision and exam preparation is available here.
Week commencing 11 January 2021:
Vulnerable students and children of key workers can receive face-to-face learning in school.
Year 11 students will receive face-to-face learning in school. They should attend at the usual time in full uniform and follow their normal timetable.
All other year groups will receive remote learning.
Week commencing 18 January 2021:
All year groups should be in school, subject to the mass testing system being up and running in school.
Please note that the plans for each week are based on us being able to establish the mass testing system, and then start testing students and staff. As ever, these plans could change. We will know more when we meet with Public Health Sheffield next week to discuss the next steps for testing.
What if students have BTEC/OCR exams scheduled for next week?
The government have confirmed that the exams planned for the early weeks of the new term, starting with next week's BTEC Music exam for Year 11, and including the following week's Catering exam for Year 10, and Engineering and iMedia exams for Year 11 will go ahead as planned. We will send communications to students in these groups early next week with details of the arrangements we will put in place to support them to be successful in these exams.
What are the arrangements for vulnerable students and children of key workers?
Thank you to those parents/carers of students in years 7-10 who are key workers or whose children are classed as vulnerable for emailing Mr Simmons to let us know of your intention that your child will attend school from January 4th.
If you are a parent/carer of a student in Year 11 who can attend school because they are vulnerable, or because you are a key worker, please email g.simmons@westfield-chorustrust.org to inform school of your intention that your child will be attending school from 4th January.
Those students attending from 4th January should attend school at the normal time in full uniform, fully equipped and prepared to follow their usual timetable. We expect the school bus services to run as usual.
Free School Meals
Thank you to those parents/carers of students in years 7-10 who have already let us know they will be collecting their school meals package on Tuesday 5th January. We will send further communications to families who receive free school meals regarding arrangements for w/c 11th January, and will also communicate with families of Year 11 students regarding accessing free meals next week.
Loans of laptops
We have a very limited number of laptops available for short-term loan to support remote learning. If your child has no other way to access remote learning from home, please use this link here to request the loan of a laptop by 17.00 on Sunday 3rd January. We are sorry that we do not have the capacity to provide a device for all students who need them.
Those families loaning laptops will be able to collect them at 15.00 on Monday 4th January.
As ever, thank you for your support and patience as we navigate these challenging times. We will provide further updates early next week, including details of our plans for Year 11 and Year 9 parents evenings that are scheduled to take place in the first two weeks of term.
Best wishes,
Joe Birkbeck
Head of Westfield School