Headteacher's update 49
Published on 15/01/21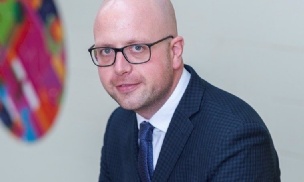 I hope you and your families are all well and that those of you who were at school or work yesterday made it home safely through the snow.
Very sad news
All of the Westfield community were devastated to learn of the incredibly sad news that one of our Year 9 students, Alfie Hague, passed away very suddenly at the weekend. Our thoughts are with Alfie's family and friends at this most difficult of times. Alfie was a popular, kind and polite young man who will be very much missed by all of us.
A number of our Year 9 students have been accessing support in school to cope with this loss. Support is available for any student affected - please contact Mr Simmons or Mrs Hague if your child has been affected and requires support. Further details of support available for children who have suffered a bereavement is available on our Student Wellbeing Resources page here, in the 'Bereavement' section.
Remote Learning
We have continued to improve our remote teaching offer this week - thank you to those of you who have contacted us with positive feedback. We continue to strive to offer as many 'live' Teams lessons as possible. Please understand that not every lesson can be a live lesson - there will be instances when your child's teacher will be teaching the students who continue to attend school and therefore will be unable to run a live lesson simultaneously. When teachers cannot provide a live lesson they will ensure a lesson is still available, for example a recorded powerpoint, an Oak Academy lesson, or a Teams assignment.
Laptops
If you requested the loan of a laptop from school you should now have been contacted with a request to come to school to collect your device, now that that they have been delivered to school.
Well done Year 10
Well done to our Year 10 Catering students who sat their exam yesterday. They were all very well prepared and worked hard in their exam. We have no doubt that great results will follow!
Post-16 Applications for year 11 students
As you will be aware the deadline set by Sheffield council for applications to sixth forms is approaching. Given the current situation with students learning from home and the uncertainty surrounding the awarding of GCSE grades in the summer, we want to reassure students attending schools in Chorus Education Trust, who are considering applying to Silverdale Sixth Form, that they will not be disadvantaged by these circumstances.
This year, the Silverdale Sixth Form team will continue to consider applications that are submitted by students after the deadline, in light of any changes to internal assessment data, as the year progresses. Their advice to students who are on the borderline of achieving the entry requirements for sixth form or individual courses would be to apply but have a viable back up application in place as well.
Ultimately, the confirmation of a place in Silverdale Sixth Form to study desired courses will be on the condition that entry requirements are met in the summer. So please keep engaging with your studies, whatever your plans are for post-16 options.
Year 9 Parents' Evening
Apologies to parents/carers of Year 9 students for the postponement of the parents' evening that was scheduled to take place yesterday. Having taken the decision to close the school owing to the heavy snow, we felt that postponement of the evening was preferable to teachers not being available if the technology available to them in their homes did not allow appointments to go ahead. We will reschedule a date and communicate it with plenty of notice.
Thank you for your continued excellent support.
Joe Birkbeck
Head of Westfield School