Headteacher's update 51
Published on 29/01/21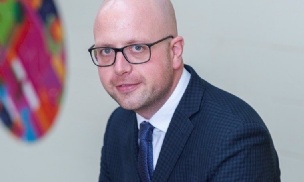 I hope you and your families are well. Thank you for continuing to support your child to access their learning. As you will have seen in the news this week, school will not reopen to all students before 8th March at the earliest. This makes it all the more important that we continue to work together to give Westfield students the best possible remote education and support we can!
Mr Gardiner's Video Update
Mr Gardiner is now co-ordinating the creation of weekly videos updating students and parents on key issues for the duration of our current period of lockdown and remote learning. Mr Gardiner's video can be found here: www.westfield-chorustrust.org/videoupdates
Attendance
Thank you to all those students who have continued to log in to their Teams lessons this week. We have continued to have lots of conversations with students and parents this week to support them to understand how to access remote learning and to support families to overcome any barriers that have prevented students from accessing their lessons. As a consequence, attendance to remote lessons has increased dramatically, which is brilliant! We know that Teams live lessons and assignments can never be better than face-to-face learning in school, but we hope that through ensuring lessons are on Teams for every class, every day we will prevent our students from falling behind and ensure they are in a position to push forwards with their learning when school reopens to all students.
Thank you in particular to all the parents/carers who have supported their children to begin to access Teams over recent weeks. We know that this can be a difficult and daunting task, particularly when many of you are under pressure to work effectively from home yourselves. Our improving attendance figures reveal how this significant collective effort is making a real difference!
Accessing Remote Learning
A reminder that students should follow their normal timetable when learning remotely. Some lessons will be 'live lessons' and others will be assignments or similar. Teachers will register either attendance at live lessons or take a register by logging those students who have accessed their assignments. Up-to-date timetables can be accessed through Weduc. Please follow the guidance on our website or call school for support if your child is having trouble accessing Teams or Weduc. Further information on remote learning can be found here: www.westfield-chorustrust.org/remotelearning
Year 9 Parents' Evening & Options
Our second 'remote' parents evening took place yesterday, and we were very happy that so many parents/carers of Year 9 students 'logged in' for conversations with their child's teachers. These conversations were made all the more important because our Year 9 students are in the process of choosing the subjects they will study in Year 10 and 11 as part of our Options Process. Our teachers reported that the evening was again a great success, and thank you to those parents who sent messages thanking our teachers for the evening.
For more information about our Options Process and to view videos about each of the subjects our students can study in Years 10 and 11, please visit our website at: www.westfield-chorustrust.org/gcseoptions
Thanks again for your continued support, and have a good weekend.
Take care,
Joe Birkbeck
Head of Westfield School