Headteacher's update 52
Published on 05/02/21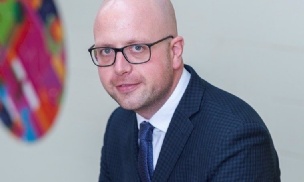 I hope that you and your families are all well. Thank you for continuing to support your child with their learning. Many of our parents/carers are working incredibly hard to brilliantly support their children with remote learning while also working from home themselves, and the challenge this presents cannot be underestimated.
Mr Gardiner's Video update
Mr Gardiner's latest video update for students and parents/carers can be found on the video updates page here.
Attendance
Attendance to remote lessons has continued to improve significantly, with a 6% week-on-week improvement. Our teachers and pastoral team continue to make lots of calls to families of students who are facing barriers in accessing and completing remote learning, and, one-by-one, we are overcoming these barriers together. It so important that we continue to all set high expectations of engagement in remote learning and that we give all our students the best chance of hitting the ground running when students return to face-to-face learning, whenever that may be. Thank you so much to all our students who are accessing and engaging in remote learning.
Year 9 Options
Thank you to those students and families who have already completed their online Options forms. There is still plenty of time to research the subjects we offer in Year 10 and Year 11 and submit your Options form if you haven't yet done so. All of the information you need can be found on the options webpage here.
Year 10 Parents' Evening
A reminder that our next Parents' Evening takes place on Thursday 11th February for students in Year 10. Parents/carers of Year 10 students should have received a message with details of how to book appointments and with guidance on how 'remote' parents evenings work. We look forward to seeing you on Thursday! More information can be found on the Year 10 webpage here.
Thank you for your continued support, and have a good weekend.
Take care,
Joe Birkbeck
Head of Westfield School