Headteacher's update 53
Published on 12/02/21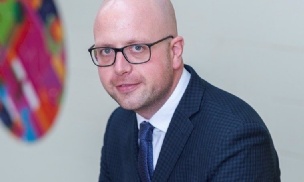 I hope that you and your families are well. Thank you for the incredible support you have given to your child/children during this most difficult of half-terms. We know that as a school we have asked a lot of parents/carers over the last six weeks, and without the support you have provided, none of our students would have been able to learn remotely and continue to progress with their learning as many of them have. Thank you.
Mr Gardiner's Video Message
The latest instalment of Mr Gardiner's video messages can be found here at the top of our Video Updates page.
This week, Mr Gardiner has shared information regarding rewards and ideas for activities that can keep our students busy and support their physical and mental health this half term.
More information relating to extra-curricular opportunities this half term and support for mental health can be found on our extra-curricular activities during lockdown webpage.
Parents' Evening
Thank you to the parents and carers of students in Year 10 who attended yesterday's remote parents' evening. It was another successful opportunity for parents/carers to meet with teachers to discuss their child's progress. Our next parents' evening for parents/carers of Year 8 students takes place on Thursday 25th February. More information about the Year 8 parents' evening can be found on our Year 8 & 9 webpage.
Passwords for Teams
You will already have received a message from us requesting that your child re-sets their password in line with best practice for online security. Please visit our school website for more details of how your child can re-set their password: https://pwd.westfield.sheffield.sch.uk/authorization.do
If you ever forget how to do this, go to the 'remote login' button at the top of our website to access the password reset page.
Free School Meals
Families who received Free School Meals should now have received their vouchers for the period up to the end of this week. Sheffield City Council have also sent a letter to all eligible families with a code to redeem a voucher for the half-term holiday. School will continue to arrange future vouchers after half-term and until further notice. More details can be found on our Free School Meals webpage.
Arrangements for next half-term
Like all schools and parents/carers nationwide, we are awaiting further direction from the government regarding when schools will begin re-opening to all students as part of an easing of the current lockdown. As ever we will do our best to react quickly and sensibly to any changes to the current situation as and when these changes are announced. For now, we should assume that the current arrangements will be in place until March 8th at the earliest, and therefore we would encourage parents/carers to support their child to continue to access remote learning via teams from the week commencing 22nd February, following their normal school timetable.
Once again, thank you for the huge efforts you have all made to support your child to access their learning this half-term.
Take care,
Joe Birkbeck
Head of Westfield School