Headteacher's update 55
Published on 05/03/21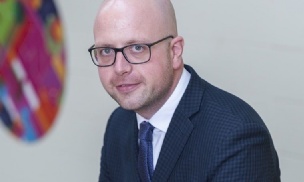 I hope that you and your families are well, and that you are looking forward to your children returning to school over the course of the next week. All our staff team at Westfield cannot wait to welcome our students back, and would like to once again offer our thanks to parents/carers for their support with remote learning since January, and in particular to our students for their hard work, positivity, resilience and good humour in these strangest of circumstances.
There has been a lot to communicate to families over the last fortnight, and I hope that you have at no time felt overwhelmed by our frequent messages relating to the various aspects of our plans to re-open. Without going into too much detail, my plan for today's message is to keep it simple and try to distil the information shared over the past two weeks into some key points.
COVID Testing in School
We have received parent/carer consent to test over 92% of students. This is incredible. Thank you.
You will have received a message yesterday evening detailing the time your child should attend school for their first test next week.
Further details about testing in school can be found on our Covid testing webpage here.
Safely Reopening School
Last week's message contained a link to our plans to safely reopen school to all students in a staggered return of the course of next week. Our plans can be viewed on our Return to School webpage here.
By way of a reminder, here is a list of some of the ways you can support your child to make a flying start when they return next week:
Consent: give consent for their COVID test – remember, they cannot be tested without your consent.
Testing: check messages for time of their first test next week.
Uniform: please ensure your child wears a full uniform on return next week. Replacement ties can now be purchased via ParentPay. See our uniform webpage for more information.
School bag: please support your child to pack a school bag, including face coverings, hand sanitiser, a water bottle, planner and pencil case.
Exceptional Attitude: please take the opportunity to discuss with your child what they can do to show an exceptional attitude to learning in the classroom when they return. See our Attitude to Learning webpage for more information.
Year 11
Students in Year 11 and their parents/carers will have received a message from us this morning detailing specific plans for how we will teach and assess them in the ten school-week period between their full return to the classroom on Tuesday 9th March, and Friday 28th May – the last point at which we will be teaching and assessing our students to gather the evidence we need to give them the grades they deserve.
We see the next ten school weeks as an incredible opportunity for our wonderful Year 11 students to show an exceptional attitude to learning and produce outstanding work, which in turn will provide evidence for teachers when reaching judgements on Teacher Assessed Grades.
A reminder that our hugely successful 'Period 6' provision for Year 11 students will remain in place and will commence on Tuesday 9th March.
I sincerely hope that this is the last time I will be writing to you all detailing our plans to come out of a lock-down. Clearly, we will continue to be guided by government policy and will do all we can to fulfil our commitment to both educate our students and keep them safe. We are very optimistic about the future, starting with the coming weeks before Easter. Thank you, once again, for your support in ensuring we get off to a fantastic start!
Take care,
Joe Birkbeck
Head of Westfield School