Headteacher's update 57
Published on 19/03/21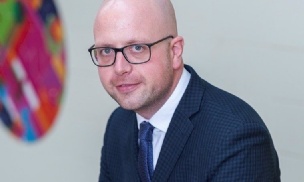 I hope that you and your families are well, and that your child has enjoyed the first full week back at school with their teachers and alongside their friends. We have certainly enjoyed seeing everyone and getting back into our usual routines.
COVID Measures
We have been so impressed with our students who have responded very well to the many measures we have needed to put in place to make school as safe as we can – most recently the requirement to wear face coverings in classrooms and to take tests in school. We are determined that the improving national picture in terms of reducing cases and the vaccine roll-out will not lead us to be complacent. To continue to support us to keep your child safe, please:
Home Testing for Families
You can now order kits to test everyone else in your household because you have a child at school. For more information on how to do this, visit: https://www.westfield-chorustrust.org/covidhometesting
Year 11 Parents' Evening
Thank you to our Year 11 students and their parents/carers who attended yesterday's parents' evening. From speaking to colleagues, I know that many positive conversations took place regarding the exceptional attitude to learning that so many of our Year 11 students are demonstrating, as they continue to be taught and assessed to provide evidence for teachers to award Teacher Assessed Grades in June. I hope that parents/carers of our Year 11 students found the evening informative and reassuring in helping them to understand what their child's final eight weeks at Westfield will entail.
ATL
Teachers have begun entering Attitudes to Learning grades for students in all year groups following their return to the classroom. These grades will provide a useful snapshot of the Attitudes to Learning that students have shown recently, and will give an opportunity for those students who struggled with remote learning to earn some fantastic ATL grades.
With many thanks for your continued excellent support of your child and our school.
Joe Birkbeck
Head of Westfield School