Headteacher's update 59
Published on 01/04/21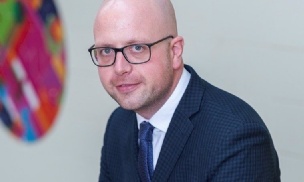 I hope that you and your families are all well, and that you are enjoying the greater freedoms gradually being afforded to us all as the nation emerges tentatively from the latest lockdown. Thank you for the incredible support you have continued to give us this half-term, including your support with remote learning for most students, consenting to your child being tested on return to school, attending parents' evenings remotely, supporting home testing, providing face coverings to be worn in classrooms, donating Easter Eggs to Beighton Foodbank… the list is endless, and we are very grateful!
COVID Testing and Reporting Positive Results
All students have been provided with further home testing kits to allow them to maintain the home testing regime over the Easter period. If your child tests positive using either a home testing kit, or using a 'PCR test' at a testing centre on any day up to and including Monday 5th April, please alert school using the following email address: covid@westfield-chorustrust.org. This will enable us to follow up any positive test and support in tracing any in-school contacts and ensuring they isolate for the appropriate period of time.
Letter from Sheffield City Council
Please read this important letter from the Director of Public Health in Sheffield, Greg Fell. It contains information about the current situation regarding Covid in the city.
Attitude to Learning Reports
You should have recently received an electronic copy of your child's latest 'Attitudes to Learning' report. We are delighted that across the school and for many individual students, ATL scores have improved significantly. Students have taken the opportunity presented by the return to school to work incredibly hard in lessons and earn excellent scores. We are rewarding students in each year group with the most positive and most improved ATL scores. Please discuss your child's ATL report with them and congratulate them on any improvements that are evident.
Year 7 Parents' Evening
A reminder to parents of Year 7 students that our remote Year 7 Parents' Evening takes place on Thursday 22nd April. We hope that you will login to make appointments to discuss the progress your child is making across their subjects. Booking for appointments opens today – you should have already received details of this in another message. For more information, please visit our the Year 7 page on our website here.
Ready for the new term
Please could all parents/carers support us ensuring that your child is ready and equipped for the new term after the Easter break. This includes ensuring students wear full uniform, and attend school each day with a school bag containing their pencil case, planner and a face covering (we will update parents/carers should government advice on wearing face coverings change). Replacement ties and planners can be purchased from school using Parentpay.
With many thanks for your continued support,
Joe Birkbeck
Head of Westfield School