Headteacher's update 60
Published on 17/04/21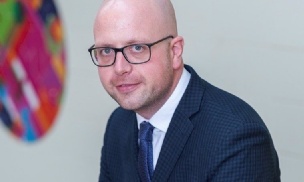 I hope that you and your families are well, and that you have had an opportunity to relax and enjoy some of the greater freedoms afforded to all of us over the course of the last week. This week's message is a short one to provide an update on some key messages from before the Easter break.
COVID-19 Measures
Last week, the government confirmed that it is continuing to strongly recommend that all students and staff in secondary schools should wear face coverings indoors when social distancing cannot be achieved. We would therefore ask that your child continues to bring a reusable face covering to school every day. We will continue to ask students to wear face coverings in corridors, classrooms and other indoor areas of school. Despite the discomfort this can cause, Westfield students have responded exceptionally well to these requests so far – thank you! More information on wearing face coverings can be found here: https://www.westfield-chorustrust.org/facecoverings
We will continue to distribute home testing kits to students and request that tests are taken on Sunday and Wednesday evenings – please inform school if your child returns a positive test result. More information on home testing is available here: https://www.westfield-chorustrust.org/covidhometesting
Please remember that if your child is showing any symptoms of COVID – a high temperature, a new continuous cough or a loss/change in sense of taste or smell – they should not attend school and should take a 'PCR Test'. More information is available here: https://www.westfield-chorustrust.org/attachments/download.asp?file=308&type=pdf
We have been advised by Sheffield City Council that parents and guardians may be eligible for a payment of £500 if they are employed or self-employed and will lose income if:
you have been told to isolate by NHS Test and Trace or the NHS COVID-19 app
or you are the parent or guardian of a child who has been told to self isolate as a contact of someone who has tested positive for COVID-19
More details are available here: https://www.sheffield.gov.uk/home/your-city-council/coronavirus-hub/coronavirus-apply-test-trace-support-payment
Ready to Return
Please could all parents/carers support us by ensuring that your child is ready and equipped for the new term that begins on Monday. This includes ensuring your child wears full uniform, and attends school each day with a school bag containing their pencil case, planner and a face covering. Replacement ties and planners can be purchased from school using Parentpay. Please ensure your child is through our gates by 08.45 AM.
A reminder that next week is week 2 on your child's timetable.
Attitude to Learning
Your child's latest Attitude to Learning report is available in the Parents section of Weduc. The grades given by teachers reflect the attitude to learning shown by your son/daughter since they returned to school in Half Term 4.
The reports focus around 5 criteria that we strongly believe are vital to be successful learners in school and in future life. These are:
Being Ready, Respectful, Resilient, Resourceful and Reflective.
The criteria and grade descriptors can be seen on Page 11 of the Student Planners.
Please could you spend 10-15 minutes with your son/daughter over the weekend to complete the 'Parent/Carer ATL Analysis' on Page 13 of the Student Planner. Please note that it is only the latest report that needs to be analysed.
Click on the link below to view a short, recorded presentation to inform you more about the reason behind the focus on ATL and how it works at Westfield: https://www.westfield-chorustrust.org/attitudetolearning
We are very much looking forward to welcoming all students back to school on Monday.
With many thanks for your continued support,
Joe Birkbeck
Head of Westfield School