Headteacher's update 62
Published on 30/04/21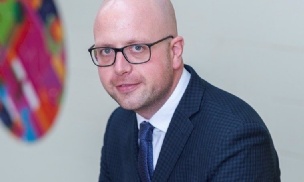 I hope that you and your family are well and that you are looking forward to a long bank-holiday weekend!
Year 10 Mock Exams
We have rescheduled our postponed Year 10 mock exams to the week commencing 28th June. While this may seem like some distance away, with only four school weeks until the half-term break at the end of May, this crucial exam period will be upon us very quickly. Teachers of Year 10 have already begun preparing students for their exams, and further preparation and support with revision will be ongoing until the exams begin. Mr Lambourne will be contacting parents/carers of Year 10 students to explain how they can support their child to prepare thoroughly for these exams. We are also in the process of ensuring that we have identified all students in Year 10 who requires exams access arrangements – for example extra time, a reader or scribe for exams.
Year 11 Period 6 – Final Sessions
As you will be aware, owing to the learning lost during lockdowns, we have provided an extra lesson to all our Year 11 students each day, known as 'Period 6'. Period 6 has been a real success – it has been very well attended and students and teachers alike have appreciated the opportunity it has provided to ensure course content has been taught and revised in depth. As we approach the final four weeks of our window to assess Year 11s before providing Teacher Assessed Grades (TAGs), we have taken the decision that the last day of our normal Period 6 timetable for Y11 will be Friday 14th May (no normal P6 will run 17-28 May). This is to allow teachers to spend time marking the assessments students have completed and ensuring marks are fair and accurate. We will continue to provide space in our library for any student to use to study after school should they wish to do so, and teachers will contact individual students or their parents should they require them to stay for Period 6 between 17th and 28th May, (for example to catch-up a missed assessment). Thank you to parents/carers of Year 11 students for their support in making Period 6 such a success. We very much hope to be able to replicate this success with next year's Year 11.
COVID Update and Home Test Kits
We are very pleased that the rates of infection locally and nationally continue to fall and that we have not had positive cases of COVID in school since before Easter. We are determined, however, not to become complacent, and are continuing to put in place health and safety measures in line with our risk assessment.
We have received a further delivery of home test kits which we have begun to distribute in form time today. Your child therefore may well have brought home further home test kits today, or will do so early next week. Please remember that students are asked to take a test each Sunday and Wednesday evening, and report positive results into school. Also, please remember that if your child presents with any COVID symptoms – a new cough, high temperature or loss/change in taste or smell – they should not come to school and should take a PCR test, and should only return to school if this returns a negative result. Further information is available here: https://www.westfield-chorustrust.org/attachments/download.asp?file=308&type=pdf
With many thanks for your continued excellent support,
Joe Birkbeck
Head of Westfield School