Headteacher's update 64
Published on 14/05/21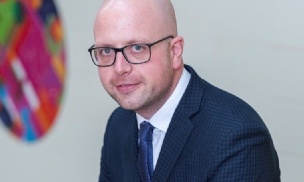 I hope that you and your families are well. This week's message contains links to very important information about changes of rules relating to COVID 19, and I would therefore urge you to read it very carefully and discuss it with your child over the weekend.
Changes to COVID rules in school
From Monday 17th May, the guidance to schools on measures to reduce the spread of COVID change. Key aspects of the new guidance are:
Students will no longer be required to wear face coverings in school.
Students may still wear a face covering if they choose to do so.
Staff will continue to wear face coverings in communal areas of school, but will not wear them in classrooms when they can be at 2 metres distance from students.
Students who use public transport will still be required to wear a face covering on the bus/tram.
For a more detail on the changes, please visit our Covid updates webpage here.
Thank you, Year 11
I'd like to take an opportunity to thank our Year 11 students for two key reasons this week. Firstly, today was our final 'Period 6' lesson for all Year 11 students. Attendance to these extra Period 6 sessions has been very good throughout this academic year, and even as our Year 11s have become tired as they approach the end of a difficult academic year and their time at Westfield, they have approached the opportunity for extra study with positivity. In addition, this week we asked our Year 11 students to contribute to a display we have made in school to remember their friend, Reece Winterbottom. Our Year 11s have written some very thoughtful messages to add to the display and have shown great respect for Reece in doing so. Many of our Year 11s will again show their respect for Reece next Friday – the day of Reece's funeral – when they have been invited to line the street outside school as the funeral cars pass. We know they will do their friend proud. Parents/carers of Year 11 students will receive a separate message with more details about our plans. Thank you, Year 11!
Well done, Year 7
It was fantastic to see two teams of Year 7 students take on Year 7 teams from Silverdale school in a football fixture yesterday afternoon. Our Year 7 students were really excited to take the opportunity, and were cheered on by lots of their friends who came to watch. The teams showed great team spirit, respect for their opponents and scored some great goals! We have waited a long time to see sports fixtures return to school and look forward to many more in the months and years to come! Well done to all our Year 7 players and supporters!
With many thanks for your continued excellent support,
Joe Birkbeck
Head of Westfield School