Headteacher's update 67
Published on 02/07/21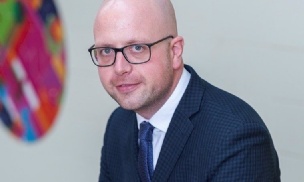 I hope that you and your families are well. For the first time in months we have had a difficult week in school relating to positive COVID cases – I very much hope that the students who have tested positive and their families remain well. Unfortunately, owing to the number of positive cases in school, we have had to ask a significant number of children to isolate over the course of this week. I absolutely understand the difficulties this causes for families, and the upset it causes for children who want to be in school learning. As you will be aware, the number of cases in schools over recent weeks and the consequent 'bubble closures' and requirements to isolate have led to a national debate on whether this approach can be sustained. The government have now indicated that a different approach may be adopted from September, and we await their decisions with interest.
COVID - Face Coverings, Transition & Teams
In response to the rising number of COVID cases in schools across Sheffield, our local public health team this week announced that:
children in Sheffield secondary schools should return to wearing face coverings for the remainder of this term.
Sheffield schools should not carry out any face-to-face transition activities for children about to move to a new school, other than carefully planned visits for vulnerable children.
The vast majority of students received yesterday's message regarding this change to guidance and arrived at school this morning with a face covering ready to wear in the building. Please support us by ensuring your child brings a face covering to school for the remainder of this academic year.
Apologies to the parents of some students who were asked to isolate who were not provided with remote learning on Teams immediately. I have discussed this directly with teaching staff and we will ensure this issue does not arise again.
Year 10 Exams and reports
A huge thank you to our fantastic Year 10 students who have worked so hard in their mock exams this week. I walked through the dining hall yesterday lunchtime before the Chemistry mock and it was great to see almost all of the students busy revising while eating their dinner!
Unfortunately, some of our students missed part or all of the mock week owing to the requirement to isolate. We will therefore be running a second mock week next week, following the same timetable that we followed this week, to allow all students to catch-up on missed papers.
As a consequence of this, we will unfortunately not be able to mark everyone's mocks and generate reports to go home before the summer break as we had planned. We will issue reports to students and their families shortly after they arrive back in September to begin Year 11.
Sports Day and 'Boss Your Future'
We are looking forward to a day with a difference on Monday 12th July. Students in Years 7, 8 and 9 will enjoy our Sports Day, and students in Year 10 will be engaged in 'Boss Your Future', a day focused on career pathways and applying for courses of study post-16. For all year groups the school day will start a little later than usual to allow time to set up for the various sporting and careers based activities on offer, and the dress code will be different too.
Year 10 students should arrive at school by 09.40 and register in their normal form room at 09.45. They should wear 'office-appropriate' dress - a skirt, smart trousers and a shirt, blouse or top would be suitable. More details can be found in this letter: https://www.westfield-chorustrust.org/_site/data/files/letters/BB408B8DB738A7037BF07C8FBA169686.pdf
Years 7, 8 and 9 should arrive at school by 09.55 and register in their normal form room at 10.00. They should wear appropriate sports clothing, as well as bringing sun cream, a hat and waterproofs/change of clothing in a bag. Students should wear their hall colours if possible (Red/Don, Green/Sheaf, Yellow/Rivelin, and Blue/Loxley). More details can be found in this letter: https://www.westfield-chorustrust.org/_site/data/files/letters/7EDC637B2417935DEF84FF2B4CA485F5.pdf
With many thanks for your continued excellent support.
Joe Birkbeck
Head of Westfield School