Headteacher's Update
Published on 10/09/21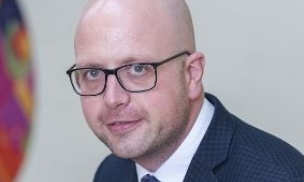 Good afternoon,
I hope that you and your families were able to enjoy a restful summer break. Thank you for your support in making the start to this school year an extremely positive one! Student attendance has been exceptional, and lessons have been able to get off to a great start because students have been ready, focused, and enthusiastic.
YEAR 7:
Well done to our brilliant new Year 7 students who have made a tremendous start to life at Westfield, supported by Ms Margereson, Ms Robinson, Ms Swift and the wider Year 7 team. We know that this year's Year 7s have been more nervous than usual having not had the opportunity to enjoy a full transition programme. Despite this, our Year 7s have quickly found their way around the building, made new friends, and got stuck into their lessons. We could not be prouder of our new students, all 270 of them!
'OPEN SCHOOLS' SUMMER SWIMMING:
We are pleased to report that many children from our local community were able to take advantage of free swimming lessons/sessions in our swimming pool this summer after we were successful in securing funding from the Open Schools initiative. I hope that those who accessed the lessons/sessions enjoyed the opportunity, and as a school we will look to offer similar access to our facilities in the future.
YEAR 6 OPEN EVENING:
Parents/carers who have children in Years 5 or 6 will be aware that our Year 6 Open Evening will go ahead on Thursday 23rd September. We are currently working with colleagues from Public Health and the Local Authority to ensure we can run a safe event for all involved. We will continue to share details of our plans for this event via our website, social media platforms and through communications with local primary schools.
YEAR 11 – PERIOD 6 & REPORTS:
Thank you to our brilliant Year 11 students who have made a strong start to this very important year. We have again added an additional hour to the school day for all Year 11 students, meaning students have access to additional learning in all of their subjects. Attendance to Period 6 has been superb – keep it up, Year 11!
Parents/carers of Year 11 students will recall that reports containing your child's Year 10 mock exams results were delayed at the end of the last academic year because of COVID-related delays to the exam week. These reports will be issued to Year 11 students and their parents by the end of next week.
COVID TESTING:
We have now completed our in-school COVID testing, with all students for whom consent was provided having received two tests, one before returning to the classroom, and a second test on Wednesday or Thursday of this week. Thank you for your support in making the start to term as safe as possible.
Apologies to the small number of families who, in error, received test results for children other than their own. We have written directly to these parents to apologise and to explain the reason for the error.
We have so far identified one positive case in Year 9 through our testing. We would encourage all parents, and particularly those with children in Year 9, to be vigilant and to ensure their child takes a PCR test should they be contacted by NHS Test & Trace or if they develop COVID symptoms. A reminder that no child with COVID symptoms should attend school.
With many thanks for your continued support,
Joe Birkbeck
Head of Westfield School