Newsletter, 5th June 2022
Published on 05/06/22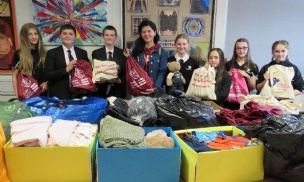 Good evening,
I hope that you and your families are well and that you have enjoyed a great Jubilee holiday. We are very much looking forward to welcoming our students back into school tomorrow morning.
YEAR 11 EXAMS CONTINUE
Thank you to our fantastic Year 11 students for their exceptionally hard work in the exams that have taken place to date. Following last Friday's chemistry exam our students were able to enjoy the ritual of shirt signing and signing 'leavers books'. From now on our Year 11 students will have the option of continuing to attend school full-time until the end of their exams to gain extra support from teachers, or have the option to attend for exams only.
Students in Years 7 to 10 have been very respectful of the exam period so far, showing courtesy when moving around the building and understanding when various corridors have been closed to allow exams to take place. We know we can rely on them to continue to conduct themselves brilliantly as exams continue for the next three weeks.
FOOTBALL TRIP TO NORWICH
Well done to our Year 8 & 9 football teams who enjoyed a great weekend trip to Norwich towards the end of last term. Our teams were all victorious in their fixtures against teams from the Norwich area, and they enjoyed watching a Premier League fixture between Norwich and Spurs at Carrow Road. Mr Hurt and the team of staff who ran the trip were full of praise for how engaged and positive all of our students were, and this praise was replicated in a letter sent to us from the tour company who were very impressed with the conduct of our students. Well done everyone, and we hope you had a brilliant experience!
UKRAINE COLLECTION
Thank you to Mrs Robinson who has organised a collection for Ukrainian children and their families who have been displaced by war. Mrs Robinson explained: "Students at Westfield School have been moved to support the children of Ukraine, who have been forced to leave their homes with just the clothes on their backs. Our students wanted to help, having discovered that the Ukrainian students have been able to take no spare items, no toys, no toiletries – nothing."
"Over the last few weeks, we have been collecting donations to the fill backpacks that have been kindly donated to our school. Last week we had the pleasure of handing over 100 bags and essential items to UK Aid for Ukraine for the children in need."
"Thank you to everyone who helped with the appeal."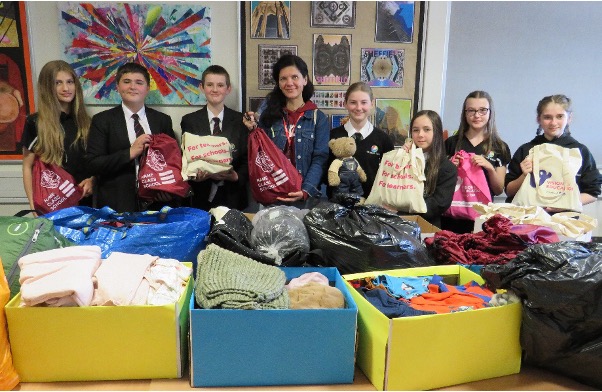 SCHOOL READY
We look forward to welcoming all our students tomorrow morning for the final, busy half term of this academic year. To help us get off to a great start please ensure your child attends on time, in full uniform and brings with them their planner and equipment. See you tomorrow!
With many thanks for your continuing excellent support.
Joe Birkbeck
Head of Westfield School