Autism in Schools Project
Published on 21/06/22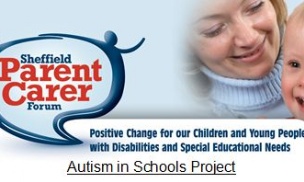 The Autism in Schools Project aims to improve the student experience for all children with SEND. As part of the project, we are inviting parents/carers to share the experiences of their children in school and to meet and chat with other parents.
The next meeting for Westfield School will be on Tuesday 5th July at 11am.
The meeting will be held in school, but will also be available online on request.
If you are unable to attend, but would like to be involved in this project, please get in touch.
I hope to see you there. I would be grateful if you could please confirm attendance by emailing
annamarie.emmett@sheffieldparentcarerforum.org.uk
Best wishes
Anna Marie Emmett
Project Worker, Autism in Schools