Newsletter, 24th June 2022
Published on 24/06/22
Good afternoon,
I hope that you and your family are well. 'Flaming June' is living up to its name and means classrooms are very warm and that we are all a little uncomfortable. Given the hot weather, it has been great to see our students continuing to work hard and engage in so many opportunities in and out of the classroom. This week I have visited exciting Technology lessons in which students were crafting games console controllers, excellent art lessons in which students were creating portraits of their friends in the style of notable artists and PE lessons in which Year 9 students have been engaged and enthused by the prospect of studying GCSE PE next year. Many of our Year 7 students have enjoyed their visit to Bolsover Castle as part of their studies of Gothic literature – others will go next week, our Sports Leaders have continued to lead exciting events for children from local primary schools, the science faculty led an exciting visit to the Big Bang exhibition in Birmingham, students continued to work towards their Duke of Edinburgh Award, and lots of excited students from across year groups learned of the final cast list for our forthcoming production of School of Rock!  
YEAR 11 EXAMS COMPLETE
Congratulations to our fantastic Year 11 students who yesterday sat their final GCSE exam. We are very proud of the hard work our students have put into their exam preparations, and the exams themselves, after such a turbulent two or three years impacted by the pandemic. We look forward to seeing our Year 11 students again at the leavers' assembly and BBQ on Friday 8th July, at the Prom on Thursday 14th July, and of course on GCSE results day on 25th August.
YEAR 10 MOCK EXAMS
Exams continue in school into next week as our Year 10 students sit their mock exams, which began this week. This is a crucial opportunity for our students to demonstrate what they have learned this year and for teachers to assess which areas will need further work as students progress into Year 11. In addition, mock exams help students to build the resilience they will need to be able to demonstrate next summer. Good luck, Year 10!
REECE'S DAY
One of our former students, Blake Simmonite, has worked with his family and friends to organise a day to remember and celebrate the life of Reece Winterbottom, our former student who sadly passed away in May 2021. Reece's Day will be held on 30th July 2022 at Beighton Miners Welfare and will raise money for charity in Reece's memory. Further details are available on our website, here.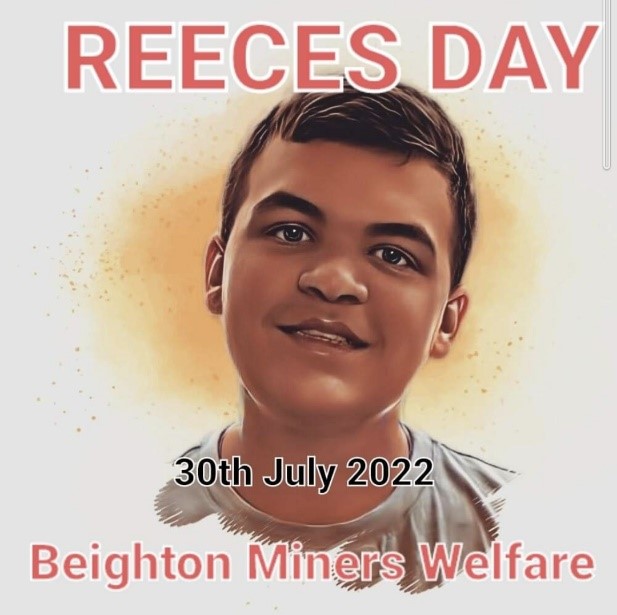 ANTI-BULLYING WORK
Thank you to our students for engaging in some important form-time work around bullying. We surveyed our students and found that they are confident in understanding the characteristics of verbal, physical, cyber and relational bullying. Students were less confident in their understanding of sexual or prejudicial bullying. Therefore, in this week's extended form time we focused on developing greater understanding around sexual bullying. Our students were very respectful while building their understanding and learning about the impact this form of bullying can have on both victims and perpetrator. Parents/carers can find out more here.
With many thanks for your continued excellent support,
Joe Birkbeck
Head of Westfield School