Newsletter, 16th September 2022
Published on 16/09/22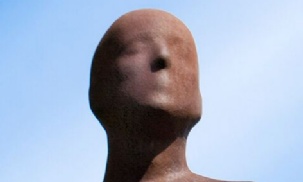 Good afternoon,
I hope that you and your family are well. You will all be aware that owing to the funeral of Queen Elizabeth II school will be closed on Monday 19th September, which is now a bank holiday, and will re-open as usual from 08.00 on Tuesday 20th September. Thank you to our students and staff who have responded in a reflective and dignified way to the sad news of the Queen's passing.
Celebration Evening
What a pleasure it was to see so many of our students receive recognition for their hard work at Tuesday's celebration evening. Having postponed the event from July owing to the exceptionally hot weather, I think everyone who attended will agree it was worth the wait! Those students receiving rewards were proud and happy to do so, and exemplified the positivity, determination and commitment that have come to characterise so many of our students. We were also treated to outstanding musical and dance performances from our students, including a tantalising taster of our School of Rock production that is currently in rehearsals! Thank you to all parents/carers, family and friends who joined our students in celebration, and huge thanks to our staff who organised and led the event. Congratulations to all our award winners!
After School Clubs & Enrichment
It has been great to see so many of our students attending the wide-range of after-school clubs and enrichment opportunities we are able to offer this year. We have now collated a full timetable of clubs and activities that can be found here. We look forward to welcoming all our students!
Yorkshire Sculpture Park
Thank you to our art department who have yesterday and today led visits of GCSE Art students to the Yorkshire Sculpture Park. Year 11 students engaged brilliantly yesterday and were able to view works by some leading artists such as Antony Gormley and Barbara Hepworth. I'm sure that our Year 10 students are enjoying a great day as I write, and that the learning from the visit will support them to excel in their studies and emulate the excellent attainment we saw from last year's GCSE Art cohort.
Year 6 Open Evening
A reminder to any families with children in Year 6 that our Open Evening will take place on Thursday of next week, 22nd September. You can book your place on our Open Evening via our website, here. We are delighted to see that bookings are filling up fast!
School Photographs – Year 7 & Year 10
We will welcome photographers into school on Wednesday of next week (21st September) to take school photographs of students in Year 7 and Year 10. Any parents/carers wishing to purchase the photographs will be able to do so using the QR code provided by the photographers which will be given to students to bring home.
Period 6
Thank you to our brilliant Year 11s who have made a great start to this most important of years. Not only have students shown a brilliant attitude in lessons, they have shown a great commitment to revision through their attendance at Period 6 lessons. Keep it up, Year 11!
With many thanks for your continued excellent support,
Joe Birkbeck
Head of Westfield School