Newsletter, 23rd September 2022
Published on 23/09/22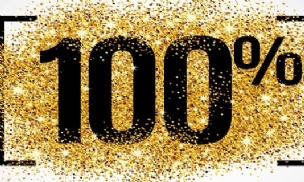 Good afternoon,
I hope that you and your family are well. Another busy week at school has gone by with much to celebrate!
Year 10 Football Success
Congratulations to our Year 10 boys football team who progressed into the next round of the national cup following a 3-2 victory when they visited a school in Mansfield earlier this week. It has been great to see the enthusiasm of all of our footballers who have been joining after-school training sessions as they look to emulate the success of recent Westfield graduates Oliver Arblaster and Chene Muir, both of whom now play for the first team at Sheffield United.
Year 6 Open Evening
Thank you to all our students who volunteered to support yesterday evening's Year 6 Open Evening. Our students were on hand to help our visiting Year 6s navigate our building and to answer questions about life at our school. Particular thanks to Reuben, Vinnie and Harry in Year 7 for having the courage to speak to hundreds of visitors in the hall about their experience of the first weeks in Year 7, and to Sophia and Clayton in Year 11 for playing the piano so beautifully as our visitors arrived.
Attendance
Well done to all those students who have begun the year with no absences. Our analysis of Year 11 exam results shows that students who attend well always make great progress in comparison to their peers who have absences. Thank you to all parents and carers for helping us to start the year off with strong attendance, and for your ongoing support in ensuring your children are in school on time every day.
Attitudes to Learning
Over the next few weeks we will be talking to our students a lot about their Attitude to Learning, before teachers enter ATL grades that will be reported home at the end of the half term. We would appreciate the support of parents/carers in reinforcing our discussions about what a great Attitude to Learning looks like. Every student has the criteria of the '5 Rs' that we use to define an exceptional ATL detailed in their planner. Please have a conversation with your child about how they can demonstrate an exceptional ATL over the coming weeks in order to secure great ATL grades on their upcoming reports.
With many thanks for your continued excellent support.
Joe Birkbeck
Head of Westfield School