Newsletter, 30th September 2022
Published on 30/09/22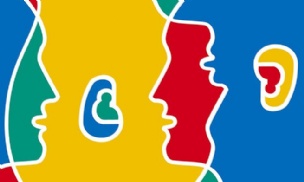 Good afternoon,
I hope that you and your families are well. The first month of our school year is now over and it has gone by in a flash. Our students have made a very positive start to the new academic year and we are really looking forward to the months to come!
European Day of Languages
Thank you to all those students who got involved with our events to mark the European Day of Languages on Tuesday. Lots of students entered the 'bake off' competition and brought in languages-themed baked creations. Others enjoyed treats from the bake sale and enjoyed the challenge of having to ask for their cakes in a European language! We are proud that languages are now such popular subjects in our school, with half of all students studying a language until the end of Year 11, and results in Spanish and French last year amongst the best in the school.
Football Teams News
Three of our boys' teams were involved in fixtures last week. Despite playing well and scoring three goals our Year 11s were narrowly beaten at King Ecberts and our Year 7s were edged out on penalties after a 2-2 away draw with Chorus Trust rivals Silverdale. Congratulations to our Year 9 boys who defeated Park Academy 4 – 1. Well done to all students who represent our school in sports – we are very proud of you!
Primary Headteachers' Visit
We are looking forward to welcoming the Headteachers of Brook House and Halfway Juniors into our school on Wednesday of next week. Mr Huckstep and Mrs Shepherd will join me visiting our Year 7 students in lessons and talking to them about their learning. Our aim will be to reflect on how successfully children have transitioned from Year 6 into Year 7 and to learn from their feedback to make transition to Westfield even more successful in the future. We are proud of our Year 7 students and the way they have settled into life at secondary school!
Supporting parents of SEND children
If your child has Special Educational Needs you may be interesting in accessing support that we and our partner agencies are offering. A meeting of the Autism in Schools Project will take place here at Westfield on Monday 10th October – details can be found here. In addition our colleagues at Family Action are running sessions on four dates from October to January to support parents/carers of children with ADHD. Details can be found here.
Ready to Learn
In last week's newsletter I explained that teachers are beginning to consider how they will grade each students' Attitude to Learning in advance of ATL reports being issued at the end of this half-term. We have been reminding all students that one of our 'Rs' in the ATL criteria is being 'Ready to Learn'. Thank you to all families for your support in ensuring your child is in uniform, equipped to school, and is punctual, all of which helps to make a positive first step towards exceptional ATL grades!
With many thanks for your ongoing excellent support,
Joe Birkbeck
Head of Westfield School