Newsletter, 28th October 2022
Published on 28/10/22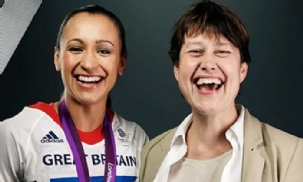 Good afternoon,
I hope that you and your family are well and that you've found an opportunity to spend time together during this week's half-term break. Many of you will be looking forward to Hallowe'en celebrations this weekend, and I hope you are also looking forward as I am to a very busy and important second half of this autumn term.

Return to School
A reminder that we have an INSET day on Monday 31st October. We look forward to welcoming all students back to school on Tuesday 1st November. School will be open from 08.00 as usual.

ATL Reports
All families should have received their child's Attitude to Learning (ATL) report via Weduc in the final week of last half term. Each student has been allocated a score of 1 to 4 in each subject, with 1 representing an exceptional ATL. Prior to these scores being given to students, teachers discussed with them each of the '5Rs' which make up our ATL success criteria. Following our return to school next week, form tutors will work with students to reflect on their ATL scores and to set some targets for improvement. We'd encourage all parents/carers to have similar conversations at home reflecting on how to demonstrate an exceptional attitude. Our 5Rs success criteria is a useful starting point for these conversations and each child has a copy of the criteria in their planner.


Year 7 Settling In Evening

Thank you to the parents/carers of our Year 7 students who joined us for Settling In Evening last Thursday. We hope that the evening gave you an opportunity to not only meet your child's form tutor and discuss the start they've made to life at Westfield, but also to see the work your child has been completing across a range of subjects and to learn more about the curriculum they study in Year 7. We look forward to welcoming you back into school later this year when you'll have the opportunity to meet all of your child's teachers.
Year 11 Mock Exams
Our Year 11 students will sit their mock exams next half-term, with the first of these taking place on Friday 11th November. We have been working all this year in form-time and Period 6 to support Year 11s to develop effective revision strategies. Parents/carers of Year 11 students will also be invited to attend a session in school with their child to better understand how to support revision at home. A separate invite for this event will be shared with parents/carers of Year 11 students.
Westfield: A Reading School
If your child is in Year 7 to 10 they may have told you that they now have the opportunity to read with their form group at least two mornings each week. Our Assistant Headteacher, Ms Bell, has worked with colleagues to curate an excellent set of texts by contemporary authors. I have now enjoyed reading three of the texts our students are reading: Looking for JJ by Anne Cassidy; Run Rebel by Manjeet Mann; and The Boxer by Nikesh Shukla. The books are not only fantastic, gripping reads - they also touch on lots of important issues relating to friendships, family, race, and identity.
In addition to form-time reading, we are also keen to further promote our library to all students. You will be aware that we reinstated a library into our school in 2019. All Year 7 students now access the library on a weekly basis as part of their English curriculum. On Thursday of next week, we will welcome the author and publisher Ian Ridley back to our school. Ian is the husband of former Westfield student Vikki Orvice who was a very successful sports journalist. When Vikki sadly passed away, Ian supported our school in re-establishing a library in Vikki's name. When Ian returns next week a selection of Year 7 students will have the opportunity to meet him and find out more about the inspiring achievements of Vikki.
With many thanks for your ongoing excellent support,
Joe Birkbeck
Head of Westfield School