Year 6 Open Evening
Published on 18/09/18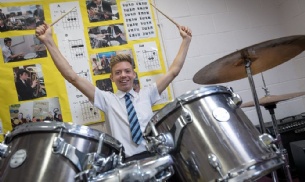 This Wednesday is our Open Evening for all Year 6 students and their families.
It runs from 5.30pm to 8pm and is a chance to find out more about life at our school - and all the changes that have happened under the leadership of Chorus Education Trust.
Staff and students will be there, and there will be opportunities for hands-on experiences in a range of subjects. The Head, Mr Birkbeck, and Executive Head, Mrs Paul, will make brief presentations at 7pm and 8pm.
All welcome.