Newsletter, 9th December 2022
Published on 09/12/22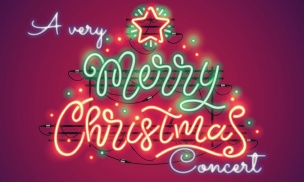 Good afternoon,
I hope that you and your family are well. In last week's newsletter I wrote about how excitement is building at school both in the run-up to Christmas and in anticipation of the World Cup Quarter Final this weekend. Let's hope we can look forward to further England fixtures next week!
Christmas Concert
Thank you to everyone who attempted our incredible Christmas Concert yesterday evening. And thanks in particular to everyone who made the concert such a success, particularly the brave and talented performers who sang, played instruments and presented the event. We were treated to everything from Christmas classics to 'Where is My Mind' by The Pixies. I couldn't be prouder of all those students who were involved, and it was a real joy to be able to hold the concert once more after a series of COVID-related cancellations. I'm already looking forward to next year's concert!
Christmas Jumper Day
On the final day of this term, Friday 16th December, we are inviting our students and staff to wear a Christmas Jumper to school. Students may attend in appropriate non-uniform and are encouraged to wear a Christmas jumper if they have one. Students may make a £1 donation to charity – we will collect this on the gate as students arrive to school. There is no requirement to donate £1, and we understand that not every child will be able to do so. Please can you ensure that your child still brings to school their planner, bag, and any other equipment they need for the day's learning, such as PE kit or ingredients for cooking lessons where relevant.
Year 11 Mock Exam Results
Year 11 students will receive the results of their recent mock exams in Period 6 on Wednesday. The purpose of this is to replicate the feeling of opening results envelopes in August so that students will understand what it feels like to earn fantastic grades through hard work. Of course, some students may not have performed as well as they'd hoped, and lots of staff will be available to support students who need it. The good news is there is still a lot of time left to improve grades even further before exams begin in May! We know that students who attend school and Period 6 well, and who show a great Attitude to Learning always achieve excellent results.
Year 11 Period 6 – Friday 16th December
We are making a small change to Friday's Period 6 lesson for Year 11 students. To celebrate their hard work in term 1 of this year, Year 11s should attend Period 6 for a fifteen-minute session on Friday, in which they'll be set some guided revision for the holiday. After that, they are invited to join staff on main deck for mince pies and a cup of tea as a mark of thanks from us for their hard work.
Trips Next Week
Two important trips will take place next week. Our chart-topping students from Key Stage 4 who have shown an outstanding Attitude to Learning will enjoy a rewards trip to go ice skating and then to a Christmas market. Students in Year 8 will be visiting the Showroom Cinema in Sheffield for a special showing of the film Harriet which tells the true story of Harriet Tubman, a courageous former slave whose bravery supported many others to find freedom in the USA's northern states via the 'underground railroad'. The film links to students' studies of the trans-Atlantic slave trade. We know our students will learn a lot from the experience.
Health Advice
Earlier this week you should have received an email or a Weduc message with a link to a letter from our Public Health team relating to the increased prevalence of Scarlet Fever this winter. The letter offers advice on symptoms and what to do if you believe your child is showing symptoms. I have attached the letter again to this communication for your reference.
Student Voice – 'You said, we did'
This week in assemblies Mr Griffiths and I have given students feedback on the actions we have taken in response to student voice sessions we have run this half-term on behaviour and climate for learning in our school.
Pleasingly, students told us that they feel safe in school and know who to talk to if they are worried or have concerns. They understood the work the school does to tackle discrimination and bullying, and could give examples of when discriminatory language has been challenged and addressed by teachers. And they told us that behaviour of students in their lessons is usually good, and that they are able to enjoy learning as a consequence.
In response to some of the constructive feedback we received we have:
Opened up our dining hall as a quiet space for students to use at break, and have ensured better supervision and regular checks of toilets.
Audited our curriculum to ensure it effectively educates our students to respect and celebrate diversity and have improved how we track and intervene with any incidents of discriminatory language or behaviour.
Reviewed our form time curriculum to ensure students have a clear understanding of how to demonstrate respect for our community and diversity.
Further improved supervision of students at lunchtime to ensure those on lunch during period 4 are not disturbing those in lessons.
Planned an extensive form-time curriculum for after Christmas focusing on supporting positive mental health and wellbeing of our students.
With many thanks for your ongoing excellent support.
Joe Birkbeck
Head of Westfield School