Newsletter, 8th January 2023
Published on 08/01/23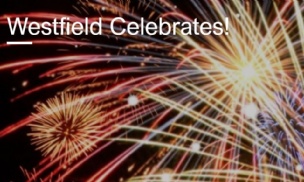 Good afternoon,
Happy new year! I hope that you and your family are well and that you enjoyed a very happy Christmas. We have made a great start to the new term and to 2023 here at Westfield, with lots happening this week and lots more to look forward to this term.
Celebrating Success
One aim at Westfield School is to create and maintain a Culture of Success for our students. The typical Westfield Student is respectful and ambitious, and this is reflected in their attitude to learning, academic progress and their incredible achievements outside the classroom. This year Ms Palethorpe and Ms Bowler have been given the specific role of ensuring the many successes of our students are truly recognised and celebrated. We have therefore begun to produce a half-termly electronic newsletter, Westfield Celebrates, to celebrate our amazing students – there were far too many achievements to list them in this newsletter! A link to Westfield Celebrates has been shared in the copy of this message shared via Weduc.
Year 11 Parents' Evening
It was great to see so many parents and carers of Year 11 students in school on Thursday for their child's parents' evening. This was a very important opportunity for parents/carers, teachers and students to reflect together on the progress that has been made so far in Year 11 and to agree on areas to work on to ensure the very best chance of academic success in the summer exams. Our Year 11 students have shown great maturity this academic year, and we have every confidence that with hard work they can achieve incredible results and access ambitious and exciting opportunities post-16. As ever, we have asked those parents/carers who attended the evening to give us feedback in a parental survey.
Year 10 Mock Exams
Our brilliant Year 10 students will get their first experience of sitting GCSE-style exams in the week commencing 16th January in their first mock exam week. We will be supporting our Year 10s to make this a very successful week – focusing on ensuring they understand the fundamentals of how to revise and ensuring they show a focused, respectful attitude in their exams, thereby giving themselves and their peers the best possible climate in which to be successful.
Supporting Positive Mental Health
The focus in Personal Development Time (form) and assemblies this half-term will be 'Respect for Self' and positive mental health. In assemblies this week Ms Tiffin spoke to students about how our routines and expectations are designed to support a calm learning environment and therefore to promote positive mental health. She explained that our mobile phone policy is not just to avoid distractions to learning, but also to create an environment in which students can take a break from screens and social media which, if not carefully managed, can have a negative impact on mental health.
Next week, Mr Skinner, our PSHE Subject Leader will lead further assemblies linked to how students can develop positive mental health. And in the weeks that follow there will be further work on the links between bullying and mental health.
Mobile Phones
A reminder that our policy in school remains that if a student chooses to bring a mobile device into school, the phone should be neither seen nor heard during the school day. Students seen or heard using their phone will have it confiscated.
In a slight tweak to policy, we will now return confiscated phones to students at the end of each school day rather than asking parents/carers to collect confiscated phones. This is in response to parental feedback which shows strong support for our stance on the use of phones, but which also asserted the importance some families place on their child having their phone with them to ensure safe independent travel home from school.
Thank you to all parents/carers for continuing to support our policy and for not contacting your child on their mobile during the school day.
Year 9 Options Process
Our Year 9 students are excited about the forthcoming opportunity to express a preference for the subjects they wish to study in Years 10 and 11. Students have already been taught PSHE lessons focusing on careers and been given the opportunity to research which subjects will be important in supporting their future career ambitions. Parents/carers of Year 9 students will soon receive a message inviting them to a Parents' Evening on Thursday 26th January where they can discuss their child's progress with teachers, as well as taking an opportunity to learn about the wide variety of qualifications students may study here at Westfield.
Flu Vaccine for Years 7, 8 and 9
A reminder that our colleagues from the NHS will be coming into school on Tuesday 7th February 2023 to administer flu vaccines to students in Years 7, 8 and 9. If your child is in these year groups, please complete this online consent form so that your child can receive the vaccination in school on this date. This link will close on 2nd February 2023. If your child has already had the nasal flu vaccine since September 2022 please disregard this message. If you have any problems accessing the link, please telephone 0333 358 3397 (opt 2). Further information about the vaccine is available here.
With many thanks for your excellent ongoing support,
Joe Birkbeck
Head of Westfield School