Newsletter, 15th January 2023
Published on 15/01/23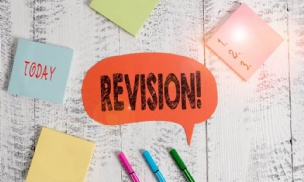 Good afternoon,
I hope that you and your families are well. We continued our very positive start to 2023 last week and enjoyed welcoming more parents/carers into school.
Year 10 Revision Evening & Mock Exams
Thank you to our Year 10 students who continue to show an excellent Attitude to Learning as they prepare for their mock exams which begin on Monday. We enjoyed welcoming Year 10 students and their parents/carers into school on Thursday evening to offer support with how best to revise for exams. We understand that revising can seem daunting for many young people but recognise that getting into great revision habits early can have a huge impact on exam success, and support students to manage the stress of exams thereby promoting positive mental health. Thank you for the lovely, positive feedback we received from families who attended Thursday's workshops.
As places on our revision workshops are limited, there are still students in Years 10 and 11 who we hope will take the opportunity to book onto a workshop later this year.
Stage Combat!
Well done to our aspiring actors in Years 9 and 10 who enjoyed a workshop in stage combat organised by Ms Bradshaw. I spoke to a number of students who had really enjoyed the opportunity to take part in the sessions, and lots of Year 9 students had been inspired to opt for GCSE Drama when they make their options choices later this month.
Sports Leaders
Well done and thank you to our fantastic Sports Leaders who led a very popular gymnastics event here at Westfield on Thursday evening that was attended by lots of children from our local primary schools. With the support of Mr Francis, our Sports Leaders were once again able to act as role models and inspire children from the Westfield community.
Year 9 Parents' & Options Evening
Parents/carers of children in Year 9 will be receiving an invitation and instructions of how to book onto our Year 9 Parents' & Options Evening. The evening, on Thursday 26th January will give families the opportunity to both meet with teachers to discuss the progress being made in each subject and to learn more about the wide and exciting variety subjects we offer in Key Stage 4. Pre-pandemic, this was always one of our busiest evenings, and we anticipate that our first face-to-face event with Year 9s will be in high demand. From Friday 20th January, updated information to support Year 9s and their families with the decision-making process will be available here.
Supporting Positive Mental Health
We continue our focus on positive mental health this half-term by considering the link between mental health and bullying. There are no assemblies next week as the hall will be in use for Year 10 exams. Instead, form tutors will lead sessions with their groups in Personal Development Time focusing on how we can all play a role in supporting one-another's positive mental health by adopting a shared position that bullying and discrimination of any sort is 'never okay' and by being clear on how we can report any bullying or discrimination we witness.
With many thanks for your continued excellent support.
Joe Birkbeck
Head of Westfield School