Newsletter, 22nd January 2023
Published on 22/01/23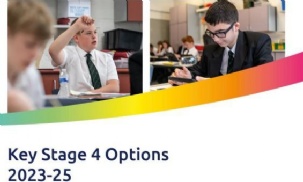 Good afternoon,
I hope that you and your family are well. We've enjoyed another busy and successful week at Westfield. In addition to lots of great news about the many successes of our students, this week's newsletter also provides an important update regarding planned strikes by members of the National Education Union that are likely to impact on our school in February and March.
Year 10 Mock Exams
Well done to our fantastic Year 10 students for the superb Attitude to Learning that they demonstrated this week in their first set of mock exams. With most students sitting two exams each day for the duration of the week, last week was a taxing one for our Year 10s. However, as we expected, as a year group they stepped up and showed how committed and talented they are. Teachers are now busy marking papers, preparing to give feedback, and planning lessons in response to the areas of strength and areas for improvement identified. Parents/carers of Year 10 students will have the opportunity to discuss performance in the mocks at the Year 10 Parents' Evening on 23rd February.
Year 9 Options
There was a real buzz amongst Year 9 students on Friday morning as they received their Options booklets in form time. We are looking forward to seeing the parents/carers of Year 9 students in school on Thursday evening for our Year 9 Parents' Evening. This will be a chance for families to discuss progress in each subject, and to find out more about the various subjects on offer. This will include an opportunity to speak to Year 11 students about their experiences of the wide variety of courses we offer.
Online materials to support our Year 9s in making these important choices, including a video introduction from Mr Lambourne and short videos about each of the subjects we offer, can be found here.
U15 Football
Well done to our girls' U15 football team for making fantastic progress in this year's national cup competition. Although the girls' great journey in this year's competition ended in a defeat at home this week, the team should be proud of reaching the last 64 of the nationwide competition! Additional congratulations go to Lottie, Alex and Isabella who have joined up with the Sheffield district team.
NEU Strikes
You may be aware from media coverage that the National Education Union (NEU), one of the country's teaching unions, has announced dates for strike action. I'd like to give you as much notice as possible of the potential for disruption on these dates, which are:
Wednesday 1 February
Tuesday 28 February
Wednesday 15 March
Thursday 16 March
The strike is happening as part of a national dispute between the unions and the government and has the potential to affect all schools. At this stage, we are not in a position to predict to what extent this will affect our students.
I'm sorry for the potential for this situation to cause disruption. Please rest assured that any plans we need to make will prioritise our students' wellbeing and education. We will keep you informed via Weduc/email as further information becomes available.
Uniform
To support families in ensuring their children attend school each day in full uniform, we hold a stock of pre-loved clothes and PE kit. Should you wish to acquire any items from our preloved stock, then please call in to school reception (8am to 3.30pm) where we are happy to help with your enquiries.
We are also happy to receive any good quality, clean and unmarked pre-loved school uniform, P.E. kits and revision guides that you no longer require. We pride ourselves on passing on items in great condition. It really does make a difference to many of our families. Thank you.
With many thanks for your ongoing excellent support.
Joe Birkbeck
Head of Westfield School