Newsletter, 27th January 2023
Published on 27/01/23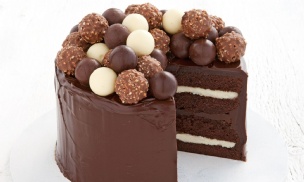 Good afternoon,
I hope that you and your family are well. It was great to see so many of you yesterday evening as we welcomed students from Year 9 along with their parents/carers to our Options Evening. More on this a little later in the Newsletter.
Teacher Strikes
You will be aware from my previous message and from media coverage that the National Education Union (NEU), one of the country's teaching unions, has declared strike action as part of a national dispute between the union and the government. Strike action will happen on Wednesday 1 February, Tuesday 28 February, Wednesday 15 and Thursday 16 March.
Arrangements for Wednesday 1 February
School will be closed to students.
Remote learning activities will be available for students to access on Microsoft Teams and teachers who are not striking will be available to contact via Teams to offer support with learning during the school day. Further information on using Teams is available at www.westfield-chorustrust.org/remotelearning
These further online resources are available to help students work or revise:
BBC Bitesize (Years 7-11)
Oak National Academy, key stage 3 (Years 7-9)
Oak National Academy, key stage 4 (Years 10-11)
Students who receive Free School Meals will be able to pre-order a grab bag consisting of a sandwich, desert, and drink for collection from reception on Wednesday 1 February at 12.00. If you would like to pre order a grab bag please complete this form Monday 29 January at 1.30pm.
I'm sorry that you may have to make alternative arrangements for your child at short notice, and that they may experience disruption to their education. We are working closely with our staff union representatives to keep up to date with the situation, and I will inform you as soon as possible if arrangements change further.
Year 9 Options
Thank you to the huge number of students, parents and carers who joined us for our Year 9 Options Evening yesterday. We received some very positive feedback on the night and look forward to receiving formal feedback from parents/carers of Year 9 students in the questionnaire that has been shared with you via Weduc.
We are now looking forward to receiving completed Options forms from our students – students should return their completed forms to their form tutors by Friday 10th February.
Flu Vaccine – Final Call!
If you have a child in Year 7, 8 or 9 and would like them to receive the flu vaccine in school, please follow this link to complete an online consent form.
The vaccinations will take place here at Westfield on Tuesday 7 February. This link will close on Thursday 2 February. Please disregard this message if your child has received a nasal flu vaccine since September 2022. If you have any problems accessing the link please telephone 0333 358 3397 and select Option 2.
Classy Cakes
Well done to our awesome Year 10 catering students who today baked the most incredible chocolate cakes in their lessons. The cakes were so beautifully decorated they would not have looked out of place on the Great British Bake Off – unfortunately I didn't get to try any of them! Keep up the great work, Year 10.
School of Rock – Excitement Builds!
The cast of our production, School of Rock, spent the day rehearsing on Tuesday and are now making final preparations for the performance in March. It is great to see students from all year groups taking part in the production, and we hope that numbers will only grow as we move forward to plan further productions in future years. Well done to all our aspiring actors!
With many thanks for your ongoing excellent support,
Joe Birkbeck
Head of Westfield School