Newsletter, 5th February 2023
Published on 05/02/23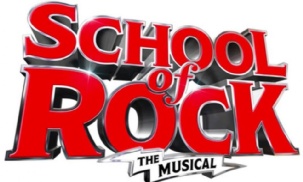 Good afternoon,
I hope that you and your family are well. Thank you to all those families who were able to support their children with learning on Teams on Wednesday's strike day. Apologies again for the disruption that industrial action has caused and may continue to cause in the coming months, and thank you for your understanding.
School of Rock – On Sale Now!
After months of rehearsing, our brilliant cast of 'School of Rock' are almost ready to perform and we are excited to release tickets for the first production to be performed at Westfield in over 5 years! We are expecting a lot of interest in tickets, so please book early to avoid disappointment.

The show will be performed on the evenings of Wednesday 22nd March, Thursday 23rd March and Friday 24th March. Entry for adults costs £5 and entry for concessions costs £3.50. Tickets can be purchased here:
NEU Action – 28th February
Unless negotiations between the NEU and the government are successful, it is very likely that our school will need to close once more on Tuesday 28th February given the large number of NEU members on our staff. However, as 28th February falls in our Year 11 students' final mock exam week, we do plan to open to Year 11 students on this day to ensure that these crucial exams are not disrupted. We will share further details with all parents/carers closer to the time.
Uniform
You will have received a message from our Assistant Headteacher Ms Tiffin this week explaining our plans to focus after February half-term on ensuring all students wear the correct uniform with pride. In particular we plan to challenge the wearing of leggings and false nails. Please be reminded that we now hold a large stock of high-quality pre-loved items in school and would be happy to support any families to provide uniform items for their children. Thank you for your support in this matter.
Primary Swimming Event
Well done to our team of Sports Leaders who helped lead a swimming event for children from our local primary schools on Friday. Mr Francis was very proud of all our Sports Leaders who helped to make the event a real success.
Eat Smart Sheffield
Our colleagues at Eat Smart Sheffield have asked that we share this newsletter with you. The newsletter provides advice and guidance on providing healthy meals for your children.
With many thanks for your ongoing excellent support.
Joe Birkbeck
Head of Westfield School