Newsletter, 15th February 2023
Published on 15/02/23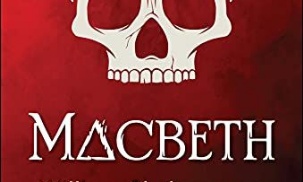 Good afternoon,
I hope that you and your family are well and that your children are enjoying a well-earned half-term break this week. We look forward to seeing all our students back in school by the usual time of 8.30 AM on Monday 20th February. This week's newsletter will reflect on some of the successes of last week and important news about the term ahead.
Year 9 & 10 Theatre Workshops
Well done to those Year 9 & Year 10 Drama students who took place in a day-long theatre workshop on the final Friday of term. Our students showed great enthusiasm throughout the day and their effort and enthusiasm thoroughly impressed the actor who led the sessions. Well done, everyone!
Revision Support
Thank you to families of students in Years 10 and 11 who attended school on the evening of Thursday 9th February to access sessions to learn how best to revise at home. This was the third time we have repeated these sessions for Key Stage 4 students and their families, and we plan to deliver further sessions throughout the course of the school year. Feedback from those families who have attended the sessions to date has been very positive, and we would encourage any families of Key Stage 4 students who have not yet attended one of these events to do so in the run up to summer exams.
Uniform
Thank you for your ongoing support in ensuring your child attends school in full uniform. We have already communicated to all students and their families that we are having a 'push' on uniform standards after half-term. Students have been reminded that they should not:
attend school in leggings, jeggings or jeans
wear false finger nails in school
And that they should:
wear a Westfield tie
wear their Westfield jumper or blazer
wear allblack footwear
We have worked hard to ensure we have a large collection of high-quality spare uniform that we can loan or gift to families who require it. We really appreciate your support in this matter.
Year 10 Parents' Evening
We look forward to welcoming parents and carers of Year 10 students into school to meet with teachers on Thursday 23rd February. Families of Year 10 students should have already received details of the evening and of how to use our online booking system to plan face-to-face appointments in school. Conversations between families and teachers will focus on progress in GCSE courses so far, and on the outcomes of the recent Year 10 mock exams. We were very proud of how our Year 10s approached these exams, and we know that for all students there will be lots to celebrate as well of lots of important areas to keep improving.
Year 11 Mock Exams
Our Year 11 students will begin their important, final week of mock exams on Monday 27th February. We hope that our students are finding time to balance revision for mocks with an opportunity to recharge their batteries this week in anticipation of a very important term to come. Thank you, and well done to those Year 11 students who were invited into school this week to attend maths revision sessions.
Macbeth Performances
Our Year 10 students will get the exciting opportunity to watch a performance of Macbeth next week when a theatre company visit school. All of our Year 10 students study Macbeth as part of their English literature course, and next week will provide an opportunity for students to see this Shakespeare play performed and brought to life!
With many thanks for your continued excellent support.
Joe Birkbeck
Head of Westfield School