Newsletter, 27th February 2023
Published on 27/02/23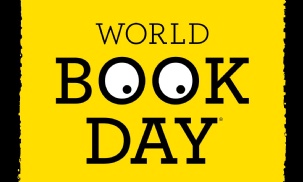 Good afternoon,
I hope that you and your family are well and that your child enjoyed a positive first week back after the half-term break. We are now entering an incredibly busy time during the school year and have much to update you on in this week's bumper newsletter!
Uniform – Thank You
Thank you so much for your excellent support with our 'push' on uniform standards. Because of your excellent support the week has gone very positively; students have looked smart and have been ready to learn. As ever, we have been keen to work with students and parents/carers and have had a large supply of uniform to loan or give to those who have needed it. We will continue to uphold these high standards going forward, and encourage families to contact us should they need any support with uniform.
Tuesday 28th February – NEU Strikes
Unfortunately, the government and the NEU have failed to reach an agreement in their ongoing dispute and therefore the strikes on Tuesday 28th February will again mean that school will be closed to most students.
As students in Year 11 know, they will still be expected to attend school for the mock exams planned for that day – Mr Griffiths has already communicated detailed plans of the day to Year 11 students and their families.
Year 11 students should note that some teachers who are NEU members plan to be present at a picket line on the school gate on Tuesday morning as part of their efforts to raise the profile of their concerns. Our colleagues from the NEU are, however, supportive of our plans to continue with Year 11 mock exams on Tuesday and no Year 11 student should be concerned about passing the picket line.
Year 11 Mock Exams
Our Year 11 students have an exceptionally busy and important week ahead of them as they get their final opportunity to experience mock exams just nine school weeks before real exams begin in May. This will be the fourth set of mocks this year group have experience, and we know that they have shown significant improvements each time they have been examined. In addition, mock exams allowed students to become familiar with what will be expected of them in an exam setting and to build resilience. The feedback students receive from their mocks will be crucial in informing priorities for revision to close any final gaps in learning in the weeks that remain.
Well Done, Year 10
Our Year 10 students have had a very important week. We welcomed parents/carers of Year 10 students into school on Thursday evening for a very successful parents' evening. Conversations focused on how students are progressing now that they are a quarter of the way into their examined Key Stage 4 courses, and in particular on the outcomes of January's mock exams. Attendance to the evening was excellent and initial feedback from families was that they'd found the evening very useful. We look forward to receiving formal feedback from families via the electronic questionnaire we issue after each parents' evening.
In addition to parents' evening, our Year 10s were this week treated to a performance of Macbeth from a visiting theatre group, linking directly to their English Literature GCSE course. This was a great opportunity for our students to experience Shakespeare as it was written – as live performance – and we are very proud of how our students engaged in the experience.
Ian Ridley Visits the Vikki Orvice Library
A number of our students enjoyed a special opportunity to meet the well-respected sports journalist, novelist and publisher Ian Ridley when he visited our library on Friday afternoon. Ian Ridley's late wife, Vikki Orvice, was a student at Westfield before she went on to have an incredible career in sports journalism, becoming the first female lead sportswriter on a national newspaper. When we reinstated a library into our school in 2019 we name it after Vikki in honour of her great achievements and to remind us all that Westfield students are capable of incredible achievements. The students who met Ian were able to learn more about Vikki's journey to the top of her profession, as well as getting some tips from Ian on crime writing, amongst other things!
Year 8 Parents' Evening
We look forward to welcoming Year 8 students and their families to our Year 8 Parents' Evening on Thursday 9th March. This will be a great opportunity for parents/carers to learn about the progress Year 8 students are making this year. As with other recent parents' evenings, parents/carers will have the opportunity to look at student's books before each appointment to allow families to celebrate the excellent work of our students together, and to give families a deeper insight into what is being learnt in each subject.
School of Rock Tickets Still Available
Tickets have been selling fast for our exciting School of Rock production that will be performed on the evenings of Wednesday 22nd March, Thursday 23rd March and Friday 24th March. Entry for adults costs £5 and entry for concessions costs £3.50. Tickets can be purchased here: 
Wednesday 22nd March: https://sor22march.eventbrite.co.uk/  
Thursday 23rd March: https://sor23march.eventbrite.co.uk/  
Friday 24th March: https://sor24march.eventbrite.co.uk/ 
Book your tickets now to avoid disappointment!
World Book Day
Our students will celebrate World Book Day on Thursday 2nd March through dedicated lessons in English celebrating reading, as well as other activities. Below you will find a recommended reading list which ties into the English learning cycles, to deepen students' understanding of the texts they study. Students who read over 20 minutes a day see significant development in their reading ability, which will support them both in school and the wider world. 
In addition, students will again have access to book tokens, which this year are available to download. If you would like a World Book Day token, please head to the library page on our school website where you will be able to scan the QR code provided to get your token. Tokens are valid Thursday 16th February – Sunday 26Th March 2023.
With many thanks for your ongoing excellent support.
Joe Birkbeck
Head of Westfield School