Newsletter, 5th March 2023
Published on 05/03/23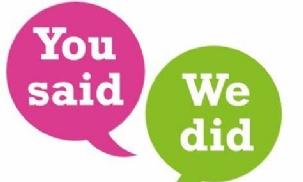 Good afternoon,
I hope that you and your family are well. As ever, this week's newsletter is packed with great news about our students' achievements, and information on upcoming events. Thank you for taking the time to read the newsletter to ensure you are up-to-date with everything that is going on at this exceptionally busy time of year.
Year 11 Exams
Well done to our fantastic Year 11 students who have worked incredibly hard over the last week to ensure their final set of mock exam results are the best they can be. Teachers are now busy marking the various papers that students sat last week and will use these to ensure that the remaining lessons of Year 11 focus on covering any content that is yet to be taught, as well as addressing areas for development identified through the mocks.
In addition, a huge well done to our Year 11 catering students who cooked the most mouth-watering dishes in their practical exams last week. Unfortunately, I was not available to sample any of the dishes, but the photographs of the dishes show that they were beautifully presented, with every element of every dish prepared 'from scratch.'
World Book Day Activities
Thank you to those students and staff who got involved in celebrating World Book Day last week. On Thursday, many members of staff wore fancy dress outfits, with our English team all dressed as a different Shakespeare character. Lessons in English had a World Book Day theme.
Earlier in the week, a group of Year 7 students enjoyed a visit to meet the Lord Mayor of Sheffield who read with them. The students had a wonderful experience, and the feedback from the Lord Mayor was wonderful.
National Offer Day
Parents of children in Year 6 should now have received confirmation of their secondary school place for September. We are delighted that once again we will be fully subscribed in Year 7, with 270 children joining us. If you have child in Year 6 who has been given a place at Westfield you will soon receive information about our extensive plans to support successful transition of children from primary school to Westfield.
Year 8 Parents' Evening
We look forward to welcoming parents/carers of Year 8 students into school this coming Thursday evening. Families will have the opportunity to meet classroom teachers to discuss the progress they have made so far in Year 8. There will be an opportunity to look at your child's book for each subject before meeting teachers, to support parents to familiarise themselves with what is being learnt in each subject.
Parent Feedback – You Said, We Did
Linked to the above, thank you to all parents who have completed post-parents' evening surveys so far this year. The feedback we have received has been incredibly positive, although a common theme has emerged regarding parents/carers telling us that they do not feel they fully understand what their children are learning across the curriculum. To this end, we have now:
Updated the curriculum pages of our website. Subjects have designed 'learning journey' documents, providing a clear overview of the content studied in each subject as students make their learning journey from Year 7 to Year 11. These can be viewed here.

Ensured that student books are available for families to view at parents' evenings.
We will continue to develop further ways of keeping you informed of what our students are learning.
School of Rock Tickets
Tickets continue to sell quickly for our exciting School of Rock production that will be performed on the evenings of Wednesday 22nd March, Thursday 23rd March and Friday 24th March. Entry for adults costs £5 and entry for concessions costs £3.50. Tickets can be purchased here: 
Wednesday 22nd March: https://sor22march.eventbrite.co.uk/  
Thursday 23rd March: https://sor23march.eventbrite.co.uk/  
Friday 24th March: https://sor24march.eventbrite.co.uk/ 
Book your tickets now to avoid disappointment!
Vaping Resources from Smokefree Sheffield
Our colleagues at Smokefree Sheffield have shared with us resources about the dangers associated with the rise in the number of young people using vapes. The health risks associated with vaping are detailed in this video, and we would encourage any parents/carers concerned that their child might be vaping to please watch this video with their child, and to explore the resources available on Smokefree Sheffield's website.
With many thanks for your ongoing excellent support.
Joe Birkbeck
Head of Westfield School