Newsletter, 10th March 2023
Published on 10/03/23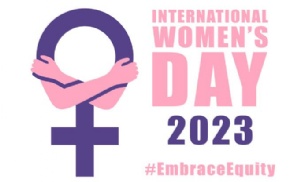 Good afternoon,
I hope that you and your family are well and have been able to enjoy the snowy weather. It is always a difficult challenge to make the right decisions during periods of extreme weather, and I hope that, on balance, our plans to remain open yesterday but close today have been the correct course of action. I am sorry for any inconvenience caused by our decision to close. We expect to be open as usual to all students on Monday.
Year 8 Parents' Evening
We are very sorry that yesterday's Year 8 Parents' Evening had to be postponed owing to the snow. Again, I hope that parents and carers of Year 8 students will agree that this was the correct decision. We will now go back to the calendar to identify a revised date for this event – we know that our Year 8 students are keen to show-off their excellent work and learning from the year so far, and that parents and carers would value the opportunity to discuss their child's learning with teachers. We will share details of the revised date and arrangements in due course.
Year 11 College Visit
Well done to those Year 11 students who enjoyed a visit to Hillsborough College on Thursday. Mrs Kubon accompanied the students on their visit and said that our students were a credit to our school, demonstrating a high level of engagement in the activities on offer.
International Women's Day
A group of students from Year 10 took part in an event to mark International Women's Day. Held every March, International Women's Day is a global event celebrating the social, economic, cultural and political achievements of women. This year's theme is 'Embrace Equity' – you can find out more here. Our students made an incredible impression at the event held at UTC Sheffield. Well done!
NEU Strike – Closure and Arrangements for Year 11 Students
Owing to the ongoing dispute between the NEU and the government, unfortunately our school will be closed on Wednesday 15th and Thursday 16th March. However, recognising the fundamental importance of this stage of the academic year for our Year 11 students, we have planned to make provision for students to access exams-focused sessions for English, maths and science in school.
Students on the 'X' side of the year group will attend school for sessions on Wednesday 15th March and students on the 'Y' side of the year group will attend school for sessions on Thursday 16th March. Mr Griffiths will share further details with Year 11 students and their families.
Easter School Opportunities
We are pleased to once again be able to open our doors during the Easter holidays to provide revision support to students in Year 11, and those students in Year 10 completing examined units this academic year. Our teachers are very keen to support students in the holiday period, and whilst we are still finalising the details of the timetable for Easter school, we anticipate that sessions will run on most days over the two-week break, excluding bank-holidays. Mr Lambourne is co-ordinating the Easter school timetable, and once the timetable is complete each Year 11 student will receive a bespoke timetable detailing the sessions available to them.
With many thanks for your excellent support.
Joe Birkbeck
Head of Westfield School