Newsletter, 5th May 2023
Published on 05/05/23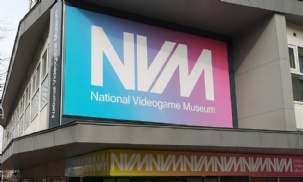 Good afternoon,
I hope that you and your family are well and looking forward to a second bank-holiday weekend. It has been a very busy fortnight in school since I last wrote a newsletter, with much to celebrate.
Celebratory Trips
Congratulations to those students who have been invited to take part in celebratory trips over the last two weeks in recognition of their exceptional or vastly improved Attitude to Learning. The most recent visit this week saw our Year 7 students visit Air Haus. We plan to continue to run these celebratory trips on a frequent basis, and all our students have the opportunity to earn a place on a future trip by demonstrating a consistently excellent Attitude to Learning in their lessons.
National Videogame Museum
We are very lucky that our city is home to many exciting cultural locations, not least the excellent National Videogame Museum. This week a group of students from Year 8 enjoyed a successful trip to the museum as part of their Computing studies. We hope that the visit inspired our students to become the programmers and games designers of the future!
Year 10 Work Experience
Congratulations to our Year 10 students on completing their work experience placements which, for most students, come to an end today. Colleagues from school have been busy visiting and making contact with employers to get feedback on how our students have been doing, and unsurprisingly the feedback has been excellent. Some employers would love to extend the placements, such has been the positive impact of our students! We look forward to welcoming Year 10 students back into school next week.
Year 11 Art and Languages Exams
Our Year 11 students are entering the most crucial stage of their Westfield careers with just one school week until GCSE exams begin in our main hall. However, for lots of students exams are already here, with our art and languages students having already completed exams in the weeks since Easter. Our Year 11s have shown a great attitude which we know they will replicate in the exam hall in a little over a week's time.
Arrangements for Year 11 Exams
Ms Tiffin and Ms Suter are working together to ensure our plans to best support Year 11 with revision during the exam period are as strong as they can be. Many students have been asking about arrangements for 'study leave'. We will share our plans for this and for revision support in the half-term break as soon as they are finalised.
Parents' Evening Dates
A reminder to parents/carers of students in Years 7 and 8 that we have now confirmed the revised dates for parents' evenings after the previous events were postponed owing to industrial action.
Year 7 Parents' Evening will now take place on Thursday 8th June.
Year 8 Parents' Evening will now take place on Thursday 18th May.
Parents/carers will of students in these year groups will receive messages with guidance on how to book appointments, and as ever we will look forward to receiving your feedback after both events.
With many thanks for your ongoing excellent support.
Joe Birkbeck
Head of Westfield School