Newsletter, 26th May 2023
Published on 26/05/23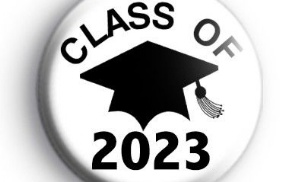 Good afternoon,
I hope that you are all well and looking forward to the bank holiday weekend. We've reached the end of another incredibly busy half-term at Westfield, with lots of news to share.
Year 11 Leavers' Assembly
Our Year 11 students have enjoyed today's Leavers' Assembly, which was preceded by the time-honoured tradition of shirt signing. Of all the leavers assemblies I've been involved in at Westfield this was up there with best! Our Year 11 students were so grateful for the support they have had from teachers. There were moving moments when the year group gave a spontaneous round of applause for Alfie Hague, a student from this year group who sadly and suddenly passed away when he was in Year 9. And there were opportunities to celebrate some great achievements, not least that of Owen, who has reached the end of Year 11 having never had a day off since starting reception class at the age of four. We are very proud of our Year 11s. We know that after today's celebrations they will re-focus on revision for the exams to come.
Sports Leaders
Well done to our excellent Sports Leaders who have led further events for children from our local primary schools today. Our Sports Leaders are the most wonderful role models for younger children who will join Westfield in the future. Our new Sports Leaders have quickly developed the skills they need to be successful – we are very proud of all of them.
School Uniform Consultation
Following feedback from our students about our school uniform we are launching a consultation regarding potential changes to our uniform. The consultation is very important to us and will be key in helping us reach a decision on whether we should make changes. Parents, carers and students will receive a separate Weduc/email message detailing the potential options for changing our uniform, and this will include a link to an online survey to enable you to share your views. The survey will be open for one week from today and we will share the outcomes and any changes to uniform well in advance of any potential change from September 2023.
Behaviour at 'Unstructured' Times
In recent weeks we have witnessed some poor behaviour at 'unstructured' times (lesson change-overs, break, lunch and after school) that we are determined to stop. We know that parents and carers will support us in reinforcing the following messages to students:
Rough, aggressive and disruptive behaviour such as playfighting, 'pile ons', slide-tackling, football chanting and stealing of one-another's ties will not be tolerated in school. These behaviours can and have caused injury to other students and create an environment that is not conducive to learning. These behaviours will be met with significant sanctions.
Punctuality to lessons is fundamental to success in learning. Students must move with pace and purpose between lessons and arrive to their next lesson on time and ready to learn.
Students must not bring into school objects that can be disruptive to learning. Recently a small number of students have brought waterpistols into school. Water pistols are not allowed in school and from Monday 5th June any student found in possession of a water pistol will be sanctioned with the minimum of a day working in seclusion in our Behaviour Support Room.
Our policy remains that mobile phones must not be seen or heard in school, even at unstructured times. Mobile phones can be a distraction to learning and present a safeguarding risk. Students seen or heard using devices in school will have them confiscated.
Thank you for your ongoing support in reminding your children of these expectations.
Wishing you a restful bank holiday weekend and with many thanks for your ongoing excellent support.
Joe Birkbeck
Head of Westfield School