Newsletter, 14th July 2023
Published on 14/07/23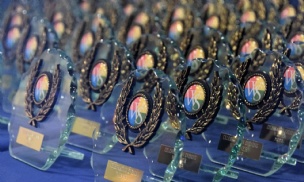 Good afternoon,
I hope that you and your family are well and that our students are looking forward to a well-earned break after school breaks up at the end of the day on Wednesday next week.
Celebration Evening
It was a pleasure to see so many students and their families attend our brilliant Celebration Evening yesterday. Westfield students achieve incredible things, and we are determined to celebrate the successes of as many of them as possible. We are very proud of the students who won awards yesterday, and were delighted to welcome back to school last year's Key Stage 4 overall winner Cristian who spoke to our students about his journey at Westfield. Cristian spoke of how he arrived at Westfield in Year 8 new to the UK, with little idea of what to expect. He told of the support he had from a range of staff at Westfield and of his own hard work and determination to achieve academic success. He explained his surprise at achieving all grade 9s in his GCSEs. Cristian ended his speech by explaining that his future plans are to study medicine at Oxford or Imperial, London, and by reminding our students that by trying their best they can achieve incredible things. There's no doubt that many award winners from yesterday will emulate Cristian's achievements.
Year 10 Geography Field Trips
Well done to our GCSE geography students from Year 10 who completed their field work at Edale over the course of the last fortnight. Some students baked in the warm Derbyshire sunshine, whilst others were drenched by torrential rain! Our students engaged brilliantly with their work and this will give them a great opportunity to achieve a fantastic grade at the end of Year 11.
Sports Day & Be Ambitious Day – Tuesday 18th July
All families will by now have received details of Tuesday's Sports Day for years 7, 8 and 9 and 'Be Ambitious' careers day for Year 10. As has become customary, school will open somewhat later to allow us to prepare for the day of exciting activities. The school gates will be open from 09.30 and students should arrive by 10.00, when the gates will close. We look forward to seeing our Year 10 students in their smart clothes to impress potential future employers, and to seeing our Key Stage 3 students wearing their sports kit in Hall colours where possible!
Year 6 Induction Days
On Tuesday and Wednesday this week we welcomed 300 new students to Westfield as we inducted next year's Year 7 cohort into their new school. I had the pleasure of meeting all the children and was very impressed by how polite, respectful, positive and articulate they all were. We can't wait to work with them in September.
The New Academic Year
School will close for the summer break at 14.40 on Wednesday 19th July. Staff will return to school for training days on Monday 4th and Tuesday 5th September before we welcome back students on the following days:
Year 7 (current Year 6) and Year 11 (current Year 10) students should arrive at school by 08.30 on Wednesday 6th September.
Students in all other years should join them on Thursday 7th September, arriving at school by 08.30.
We have plans in place to revisit our high expectations with all students in September, and will share communications over the course of the summer on how we will tighten aspects of our approach to ensuring positive behaviour in and out of the classroom to ensure all our students feel happy and safe and have the best opportunity to learn on a daily basis.
Thank You
On behalf of myself and the rest of our team at Westfield, I would like to thank all parents and carers for their ongoing excellent support of our students and our school. I often tell people that I have never worked in a school where parents/carers are so positive to work with as they are at Westfield.
With best wishes for a great summer,
Joe Birkbeck
Head of Westfield School