Y11 Passport to Prom
Published on 24/10/18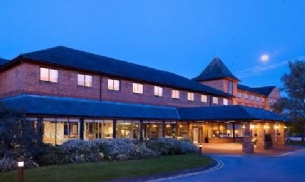 We are delighted to announce that the Y11 prom is be held on Thursday 11th July 2019 at the Hilton Double Tree at Meadowhead.
All our students are invited to this lovely evening to celebrate their time with us at Westfield.
There are, however, certain criteria we are expecting our students to achieve in order to receive their invitation. The reasons for this are:
A positive attitude to learning is essential if students are to achieve their target grades
The prom is a school celebration event
It is only fair to our students who are Ambitious, Ready, Kind and Safe all of the time
The criteria we are asking our students to fulfil is not difficult to achieve; we just require our students to be at school, on time, in correct uniform with the correct attitude to learning.
Students will receive an invite to the Prom if:
They achieve at least 95% attendance by 24th May 2019
They have at least 250 ARKS points by 24th May 2019
They have no more than 50 behaviour points between the date of the launch (15th October 2018) and 24th May 2019
Students also need to obtain 13 Prom Points between the date of the launch (15th October 2018) and 24th May 2019. They obtain these points by meeting the weekly criteria of:
100% Attendance in a week
No behaviour points in a week
No late marks in a week
No seclusions in a week
No exclusions in a week
Students can also receive a VIP Invite which entitles them to a half price Prom ticket.
They will receive a VIP invite if, from the date of the launch (15th October 2018):
Their attendance is 100%
They have no lates to school or lessons
They have no behaviour points
They are 4 or above for the Westfield Student Standard in all subjects at all assessment points
They have no exclusions, seclusions or detentions
If you would like any further clarification of the above criteria please contact Mrs Ashmore, Assistant Headteacher, Student Engagement and Welfare.