Newsletter, 17th September 2023
Published on 17/09/23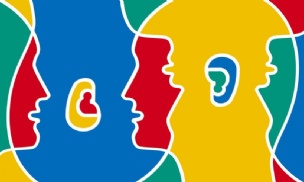 Good afternoon,
I hope that you and your family are well. We have enjoyed a very successful first full week at school. Our students have responded brilliantly to our ongoing work to establish the Westfield Way. Colleagues from our senior leadership team have made efforts to visit as many lessons as possible and have seen students showing a fantastic attitude to learning. Keep it up, everyone!
Enrichment Timetable
Last academic year we were proud of the wide range of enrichment opportunities we offered to our students. Students could access a wide range of sports clubs as well as everything from chess club to art club to science club. We try to ensure there is something for everyone and encourage all students to engage in at least one enrichment activity. We are currently finalising the list of this year's enrichment activities and will share this in next week's newsletter.
Life of Pi Theatre Trip
Well done to our students in Key Stage 4 who enjoyed a trip to the Lyceum Theatre in Sheffield to see a production of Life of Pi. Our students were enthralled by the award-winning production based on the best-selling novel by Yann Martel.
European Day of Languages
The European Day of languages is on the 26th of September and our Modern Foreign Languages team will be running events in languages lessons, Personal Development Time (form time), assembly and around school that week.
As in previous years we will be running a bake off and cake sale. The cake sale will coincide with the Macmillan coffee morning week. We will sell cakes at lunchtime and encourage students to ask in a variety of languages. All money raised will go to Macmillan.
Year 6 Open Evening
A reminder that our annual Open Evening for prospective students in Year 6 takes place on Thursday 21st September. We have already received many bookings for the three sessions on offer o and would strongly encourage any families with children in Year 6 who wish to attend to make a booking before places run out. Bookings can be made here.
Thank you to the many students who have volunteered to support the evening!
Lunch Money, ParentPay & Free School Meals
A number of parents/carers have been in touch reporting teething problems with ParentPay that have made it difficult to load on lunch money. Please visit our website for more information on using ParentPay or contact enquiries@westfield.chorustrust.org to seek support.
If your child does not currently receive Free School Meals but you think they may be eligible, please visit the Sheffield City Council website here to find about the eligibility criteria and to apply.
Start of the School Day – 08.30 AM
Thank you for your support in ensuring a prompt start to the school day at 08.30 AM. As you will be aware, to ensure the safety of our students our school gates are unlocked at 08.00 and locked once more at 08.30. It is essential all students are in school for 08.30 to attend Personal Development Time (form time) and assemblies. Unfortunately, myself and other colleagues who meet and greet students on the gate each morning must lock the gate promptly at 08.30 to enable us to support with other commitments in school.
Uniform –Thank You
Thank you to all students, parents and carers for the efforts you have made to support our uniform policy at the start of this term. A reminded that each day students should wear:
A black or white polo-shirt (with or without the Westfield logo
Plain black school trousers, school shorts or knee-length school skirt. Leggings, jeggings, jeans, cycling/sports shorts and short skirts are not permitted.

Plain black shoes that are practical for school. Footwear should be all black.
Students should also have a Westfield jumper or blazer to wear as the weather becomes cooler.
With many thanks for your ongoing excellent support.
Joe Birkbeck
Head of Westfield School