Newsletter, 24th September 2023
Published on 24/09/23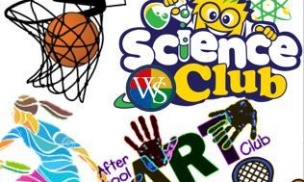 Good afternoon,
I hope that you and your family are well. We have enjoyed a busy week at Westfield School filled with great learning, an open evening, trips and enrichment activities.
Enrichment Timetable
Many of our students have already begun enjoying our wide range of enrichment activities that happen each day before and after school. We have now collated a timetable of activities and would encourage all our students to attend one of the many clubs we have available. We hope there is something for everyone. If there is an activity you would like to see added to our enrichment timetable, please speak to Mr Davies who will be happy to explore whether we could add it to the schedule. Our enrichment timetable is available here.
Year 6 Open Evening
Thank you to the many students who gave up their time to support our Year 6 Open Evening on Thursday of last week. Hundreds of Year 6 children from our local schools attended this important event that is the first step towards transition to Westfield for up-to 300 young people each year. Having so many current students in the building really helps us to give prospective students and their parents a flavour of life at Westfield – we were immensely proud of how our student helpers represented their school.
Football Fixtures Begin
Our students have enjoyed taking part in the first school football fixtures of the season this week. Our Year 8 boys' team were edged out in a narrow defeat away to Wingfield School in the national cup. Nonetheless, the team performed well, especially given that this is only their second ever 11-a-side fixture as a school team. There were exceptional individual performances from Harry, Jack, Vinnie, Nathan, Lucas and Josh.
Our Year 10 boys' team drew 3 – 3 in a friendly fixture with local rivals Wales High School. Our Year 10s are a very promising team, and we look forward to a successful season. Many of our footballers will be looking to emulate recent Westfield graduates such as Chene Muir, Oliver Arblaster and Louie Marsh who are enjoying the early stages of their professional careers.
Year 11 Alton Towers Trip
Most of our amazing Year 11s enjoyed a trip to Alton Towers last week as a reward for showing an exceptional Attitude to Learning last academic year. They braved some damp weather to enjoy the thrills of rides and rollercoasters. All our students will have the opportunity to earn their place on future rewards trips this year in celebration of their attitude to learning.
Safe Drop-Off and Pick Up
Our school is now fuller than it has been in any point since I joined in 2017 – we have almost 200 more students attending the school now than we did then. As such, we are understandably witnessing busy drop-off and pick-up times. We would encourage parents/carers to consider whether children could safely walk, cycle or use public transport to come to school. Where this is impractical, we would urge careful and vigilant driving in and around the school car park. Please could all drivers ensure our disabled parking pays are reserved for those with blue badges. Also, please be respectful and mindful of residents when dropping off and picking up on local streets.
Year 11 Post-16 Evening
Each year we invite representatives from a wide range of post-16 providers including Sixth Forms, colleges and apprenticeship providers into school for our Post-16 Evening. All our Year 11 students are encouraged to attend on the evening of Thursday 12th October to find out more about their options for next year.
Owing to an error on our behalf places on our booking system for the evening have filled up before all students and their families could book on. We will rectify this error to ensure every Year 11 student can attend and will notify Year 11s and their families so that they can book onto the evening. Please accept our apologies if you have been inconvenienced by our error.
With many thanks for your ongoing excellent support.
Joe Birkbeck
Head of Westfield School