Help us win £5,000 for new library!
Published on 26/11/18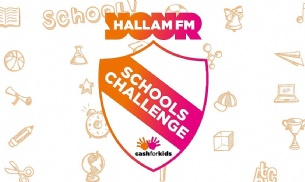 We are delighted to announce that our school is one of 18 finalists in a fundraising competition, School Challenge, run by Hallam FM's Cash for Kids, in conjunction with the Sheffield Star.
All the schools taking part have until 24 December to raise as much money as possible for their chosen cause. The school that has raised the most will get an additional £5,000! and the next five winners will each get £1,000 each.
We are raising funds to create a brand new library in school, to help encourage a love of reading and to provide a quiet space for self-study, and help support our many reading projects.
How to donate
We have until 24 December to raise the most money possible - to then try and win the £5,000 top prize! Please donate via our crowdfunding page here - as that is where our grand total will be calculated.
Not able to donate online?
Then give the money in cash or cheque directly to the school and we will pay it in on your behalf.
Our students and staff are already planning lots of activities from now until the end of term:
Christmas Raffle
We have had some fantastic prizes donated from very generous local businesses. These include:
£200 cash prize.
£100 Asda vouchers (dontated by Eden Brown).
5 x family of four swim & skate vouchers (donated by SIV & Ice Sheffield).
2 x afternoon tea vouchers at Ferndale Garden Centre.
A luxury pamper pack, plus Shellac nails & toes voucher worth £80 (donated by Me, Myself & I beauty salon).
Luxury hamper (donated by Morrison's).
Night for 2, including breakfast at Mosborough Hall.
1 month gym pass at Places Gym.
Meal voucher (donated by Atkars Indian Restaurant, Killamarsh).
£10 meat voucher (donated by Chicken Shack).
5 x £10 TK Maxx vouchers.
Gift boxed large iced Christmas cake.
Plus lots of other Christmas goodies!
Tickets will be available next week and sent home with students. It will be drawn on the last day of term.
Westfield Calendar – the perfect gift!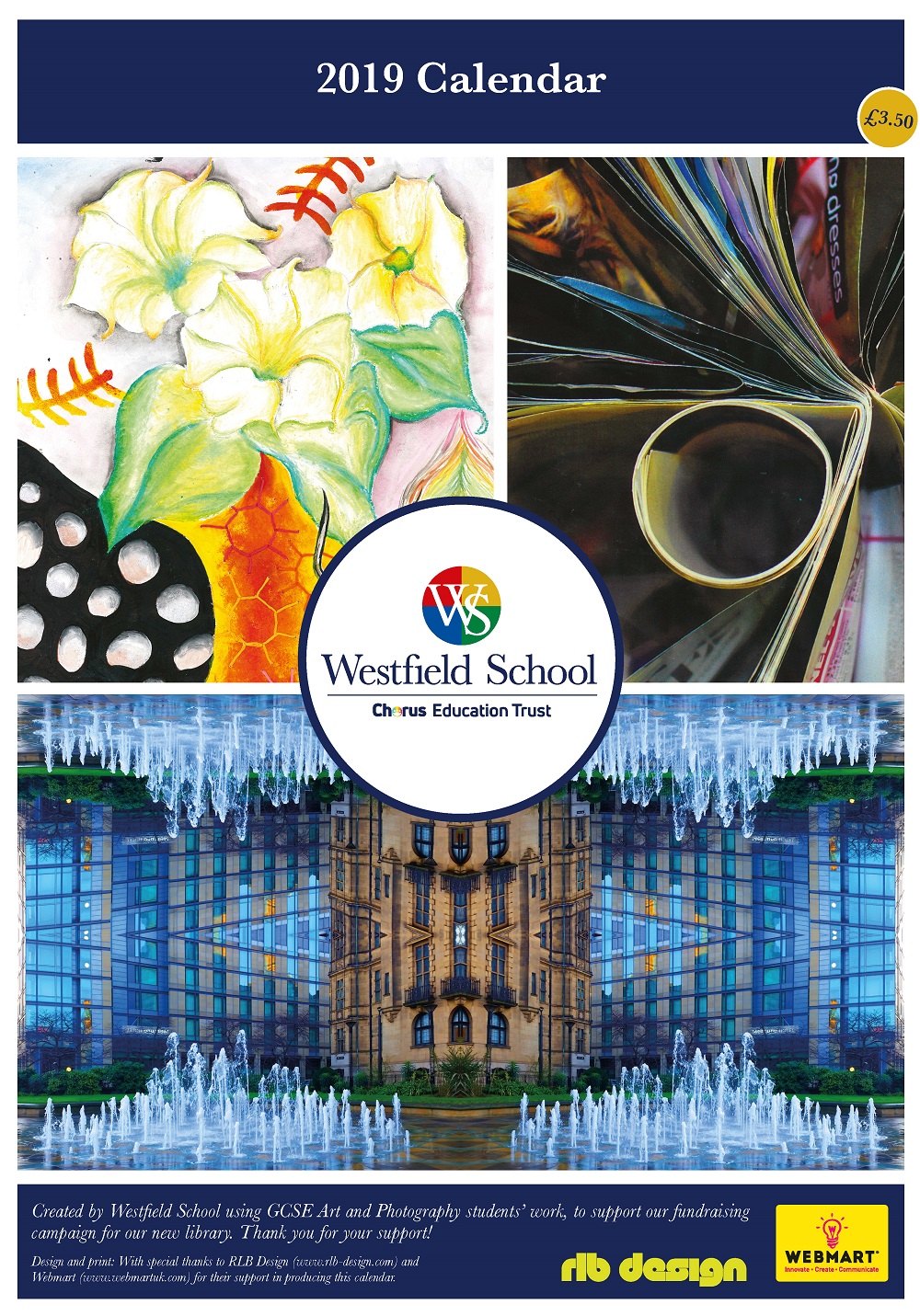 We have produced a beautiful calendar using GCSE Photography and Art students' work. This can be purchased from school for £3.50 and is the perfect Christmas gift for family and friends. We will send you
information on how to order shortly. You will be able to pay by cash in school and via ParentPay.
Christmas jumper/non-uniform day
The last day of term, Friday 21 December - pay £1 and wear your own clothes - preferably a Christmas jumper!
Fundraising Fair
This will be held on the afternoon of Friday 14 December. Students will be running stalls with competitions and items to sell. Every year group will have the chance to attend.
Bungee jump!
Miss Fitzpatrick and Mrs Hall have agreed to undertake a sponsored bungee jump at Magna! To sponsor them or make a donation go to our crowdfunding page here.