Newsletter, 12th November 2023
Published on 12/11/23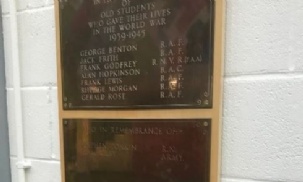 Good afternoon,
I hope that you and your family are well. We are looking forward to a busy week here at Westfield as our Year 11 students continue with the mock exams that began with French and Spanish speaking exams this week.
Year 11 Mock Exams
Many of our students have already begun their mock exams and have shown tremendous effort in their French and Spanish speaking exams – often the most daunting of all exams. We have every confidence that our students will show an excellent attitude and secure some amazing results from their mocks. A reminder that students will receive feedback on their papers as soon as they are marked, but will not receive grades until 12th December, when we will run a mock results afternoon.
We will give daily reminders to students in years 7 – 10 during the period of mock exams to secure their support in allowing exam rooms to be silent spaces with no disruption. We will emphasise the importance of showing respect to those sitting exams and link this to The Westfield Way.
Remembrance
As our nation comes together to remember those who have made sacrifices in the armed forces, here at school we remember those from our community who died serving their country. We remember George Benton, Jack Frith, Frank Godfrey, Alan Hopkinson, Frank Lewis, Rhedge Morgan and Gerald Rose, all of whom were students at Westfield's predecessor school, Eckington County Secondary School and gave their lives in World War Two. And we remember former students of Westfield, Stephen Tonkin who lost his life in the Falklands War and Liam Riley who lost his life in Afghanistan. The names of these men are always on display in the centre of our school on 'Main Deck' and will remain there to show our gratitude for the sacrifice they made.
 Street Dance Opportunity
Our Street Dance club runs every Thursday between 14.45 and 15.45. We are excited that for the next few weeks we will be joined by a professional street dance choreographer leading these sessions for our students. All students are welcome and can either go along on Thursday after school or speak to Ms Wright from our PE team for more information.
Attendance
In last week's newsletter I emphasised the importance of great attendance to school in securing excellent outcomes for our students. Pleasingly, attendance has continued to improve this week and has been above that of secondary schools nationally. Let's keep pushing in the right direction to ensure Westfield students continue to achieve incredible things!
Sports Hall Athletics
Yesterday afternoon, 16 of our Sports Leaders led an exciting Sports Hall Athletics event for children from our local primary schools – Halfway, Emmanuel and Mosborough. Mr Francis said 'The Sports Leaders truly showcased their ability, confidence and selflessness in supporting the children who attended the event'. The overall winner of the event and going through to the Sheffield City Finals on 24th November was Mosborough Primary School.
Year 7 Football Victory
Congratulations to our Year 7 boys football team who got back to winning ways with a hard-fought 1 – 0 home victory against Aston.
Eckington Sixth Form Visit
On Wednesday almost 70 of our Year 11 students attended a specially arranged day at Eckington Sixth Form. The day gave students an opportunity to experience what it is like to attend sixth form, and solidified the ambition of many of our students to be successful at A Level before going on to university. Our students were accompanied by Ms Daughtry, our careers lead, who fed-back on the exceptional attitude our students showed throughout the day.
Thank you for your ongoing excellent support,
Joe Birkbeck
Head of Westfield School