Re-start a heart event
Published on 09/10/19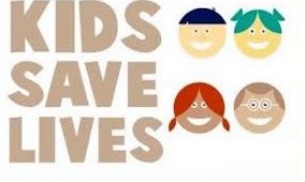 On Wednesday 16th October, Year 7 students will receive the opportunity to take part in the Re-start a heart campaign in school. Students will be taught the basic CPR skills to save a life.
170 schools have signed up to take part in this year's event and help to try and improve the UK's low cardiac arrest survival rates. We can't wait to provide our Year 7 students with the skills to save a life!
On Restart a Heart Day, a number of instructors will visit Westfield to teach the students how to perform CPR using an interactive DVD with practical instruction on inflatable manikins. Up to 30 students at a time over 5 sessions throughout the day will be taught this valuable lifesaving skill.
The instructors are predominantly Yorkshire Ambulance Service staff who have volunteered to deliver this training on their day off. Most of the staff will be clinicians (Paramedics/Emergency Medical Technicians etc.) but there may also be staff from other departments providing assistance. We will work in partnership with St John Ambulance, Yorkshire's fire and rescue services, NHS organisations and other partners.
If you require any further information please do not hesitate to contact Mrs Robinson – Pastoral Manager Year 7