Sports Leaders help run inter-school games tournament
Published on 29/04/18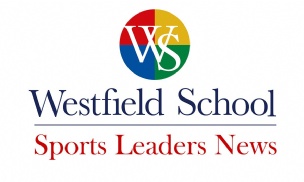 Westfield Sports Leaders helped run the fifth annual Points Network Games last week.
The event, held at the English Institute of Sport (EIS) brings together over 1,300 children who take part in 12 activities.
It's a great chance for younger children to experience a large-scale, sporting event, within the state of the art facilities at the EIS. It's also a brilliant opportunity for our fantastic Sports Leaders to show how professional they are in helping run these kinds of events.
Many of the schools who took part are linked to Chorus Education Trust, as either schools within the Trust or feeders to its secondaries, and include: Westfield, Silverdale, Dobcroft Infants, Halfway Infants, Ecclesall Infants, Waterthorpe Infants, Mosborough Primary, Beighton Infants, Dobcroft Juniors, Shortbrook Primary, Ecclesall Juniors, Emmanuel Juniors, and Brook House Juniors.